The Real Reason Fans Are So Upset About This MasterChef: Legends Judge Choice
Season 11 of Fox's popular "MasterChef" series recently debuted and upped the ante by relaunching as "MasterChef: Legends," with a roster of legendary culinary greats at the helm, including Emeril Lagasse, Curtis Stone, Roy Choi, Nancy Silverton, and Iron Chef Masaharu Morimoto who join Gordon Ramsay, Aarón Sánchez, and Joe Bastianich in their respective roles as host and judges. However, fans of the show are upset with the choice of one of the new "MasterChef: Legends" picks, taking issue with the casting of Paula Deen.
Known for her down home Southern cooking, including a show on the Food Network and numerous endorsement deals at one point, Deen left the limelight in 2013 when she was accused of racist language and behavior, some of which she later admitted to (via NPR). The consequences were swift, with just about every brand and network severing ties with her. Since then, she's largely been out of the public eye, though she has still kept busy, opening new restaurants, launching various products including her own digital network, and increasing her presence on YouTube. However, other than a brief stint on "Dancing With the Stars" in 2015, she hasn't really appeared on national television — until now.
Fans are not happy about Paula Deen's appearance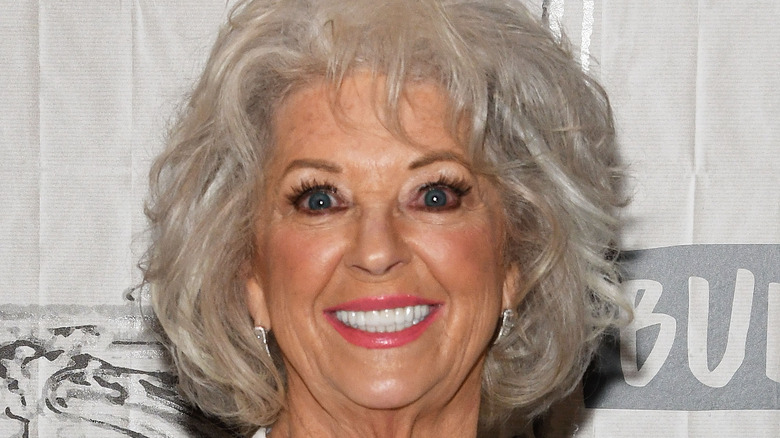 Slaven Vlasic/Getty Images
Fans of the MasterChef franchise have taken to Reddit to vent, with one commenting, "Can't believe they invited her on as a guest judge. Seeing her face is literally making me cringe this whole episode ugh," with another person concurring, "I'm watching this episode right now and ew. I'm very surprised she was invited on." Some fans planned to skip her episode, while others had theories as to why she was included in the first place: "Call me a pessimist, but the fact that 3 or 4 of the 5 total aprons tonight went to PoC made the episode feel a bit like a publicity thing to show that Paula isn't a massive racist with a very dirty past ... It rubbed me the wrong way."
One fan pointed to "standard FOX synergy promotion," noting that Deen has been appearing on FOX Nation in a new series. Another expressed their surprise at including her on a show where contestants might be tempted to react, saying, "Just standing there getting my food judged by her I'd be so tempted to ... say something snarky to her." The celebrity judges are expected to be mentors to contestants during this season, and time will tell how show participants will react to Deen's guidance, though we already know how some fans feel.