The MasterChef: Legends Judge Aarón Sánchez Most Wants To Cook For Him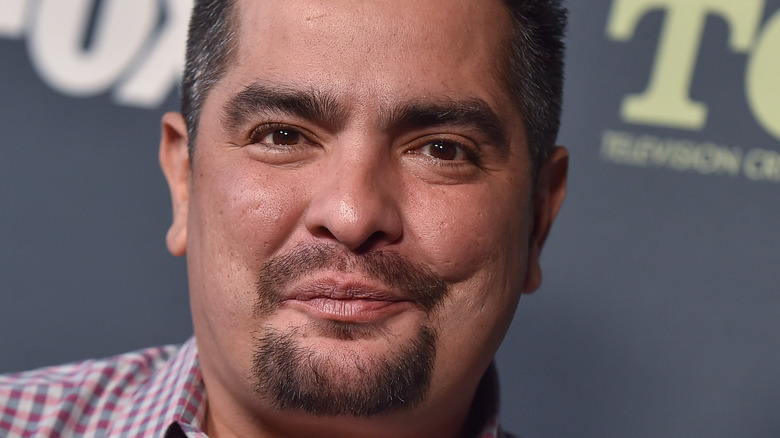 Shutterstock
"MasterChef Legends" is determined to bring you a competition "more fierce than EVER!," and the TV show's tweeting about it to make sure that you're hyped. After 10 seasons of what we only now realize were "normal" levels of feuding among cooks, Fox Broadcasting Company bringing us what Marvel and DC brought to their superhero franchises: a hit show, supersized. 
Contestants on "MasterChef Legends" will face extra pressure of cooking for a guest judge (among them Emeril Lagasse, Paula Deen, Roy Choi, Nancy Silverton, Curtis Stone, Iron Chef Masaharu Morimoto, Jonathan Waxman, Michael Mina, Sherry Yard, and Wolfgang Puck). Meanwhile, MasterChef's regular trio of judges — Aarón Sánchez, Joe Bastianich, and Gordon Ramsay — win a bit of company. To Distractify, Chef Sánchez professed to having "great respect for all these amazing folks." He's not just spitballing. In an exclusive interview with Mashed, Sánchez told us that he'd met every single one of the guest judges before having them on MasterChef. He called Jonathan Waxman his "culinary father" and Sherry Yard "the pastry diva of divas." 
As to who Aaron Sanchez most wants to cook for him?  
This MasterChef: Legends judge and Aarón Sánchez share a special bond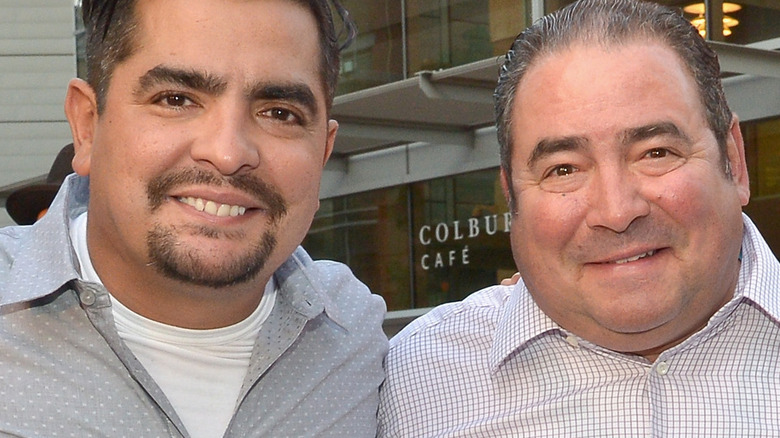 Charley Gallay/Getty Images
Aarón Sánchez might look up to all the guest judges on "MasterChef Legends" this season, but there's one specifically who he'd love to have cook for him. "I have to say my buddy Emeril," Sánchez told Distractify. "We've known each other for a long time and I just always have such a great time with him."
Not caught up on the details of their brotherhood yet? Here are the CliffNotes. Both Sánchez and Lagasse studied at Johnson & Wales University in Providence Rhode Island (via JWU), and both currently run restaurants in New Orleans (via Emeril's and Chef Aarón Sánchez). Don't forget the time that  Emeril Lagasse and Sánchez hung out in Cuba together while shooting Lagasse's "Eat The World" (via People). After, Sánchez posted a love letter to the experience on The Gram. "Some of my favorite days are spent with @emeril," he captioned a picture of the two of them together. His sentiments are 100 percent reciprocated by Lagasse, who posted Sánchez a virtual birthday card this year. "So much love for this guy. Cheers to you, mi amigo," he wrote (via Instagram).