Aldi Shoppers Have Mixed Feelings About These Mini Peanut Butter Cups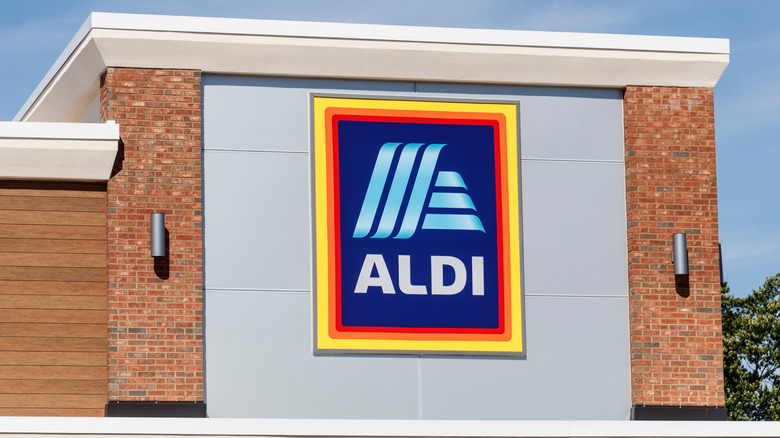 Shutterstock
Is there a better dessert pairing than chocolate and peanut butter? Like bread and butter, or burgers and fries, some things are just better when they are together, and for many, chocolate and peanut butter is certainly one of those things. Many Aldi fans already know that the store sells some of the tastiest chocolate and peanut butter desserts around with their peanut butter cups. Now they are also selling bags of delightfully bite-sized mini milk chocolate and peanut butter cups, which makes snacking easier than ever.
Some shoppers were excited to see these new mini peanut butter cups hit the store shelves. One Aldi shopper just could not resist posting about the new find on the Aldi subreddit, writing: "Omg MINI peanut butter cups?" Many fellow social media users were quick to express their delight over the new mini snacks. "I would still eat the whole bag," u/PapaBiddle joked, while others responded, saying they liked the mini cups, calling them "sooo good!!!!!!!" Others said they preferred the mini cups because the smaller size was ideal for baking projects. "I bought these because I am making magic cookie bars on Sunday. I'm going to rough chop some of these for the topping," u/amidtheprimalthings explained.
But for some Aldi shoppers, size really does matter when it comes to peanut butter cups.
Here's why Aldi shoppers prefer the regular sized peanut butter cups instead
While some Aldi shoppers liked the bite-sized new snacks, others felt that they were missing something. When it comes to chocolate and peanut butter cups, the ratio is everything, and some shoppers felt the mini versions of these desserts just did not hit the mark. While most agreed the mini peanut butter cups didn't taste bad, some Aldi fans still preferred the taste of the regular sized peanut butter cups over the fun-sized ones. 
"I bought some and they're OK. Maybe like mixing them into a cheesecake or something, but the big ones are much better chocolate/pb ratio," u/LTYUPLBYH02 posted. "I saw these today. Passed. I like the regular size. Better price too," u/NickDanger73 agreed.
So, if you are a fan of fun-sized treats, you might want to pick up a bag and try the mini peanut butter cu[s out for yourself. But, if you are particular about your peanut butter to chocolate ratio — or simply want to get the most bang for your buck — you might prefer to stick with the regular sized cups.