Read This If You Recently Bought Frozen Food From Costco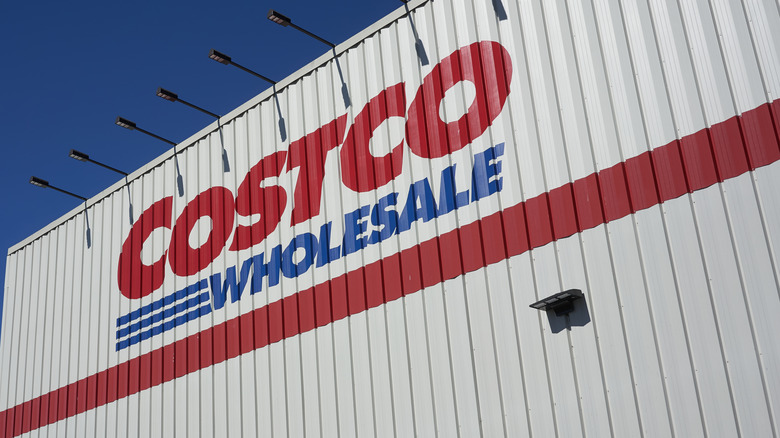 Shutterstock
Let's rip the bandaid off, shall we? Costco's recalling another batch of frozen food. Not that that's exactly shocking. According to Time in 2019, food recalls were on the rise even then. And, on the upside, the majority are precautionary and aren't directly tied to illnesses, life-threatening or otherwise. Nonetheless, if you like hanging around, staring at, thinking about, and otherwise dreaming up ways to get close to Costco's frozen food aisle as much as we do, you'll want in on this information. Remember how in mid-May Costco recalled a batch of Clio's Greek Yogurt bars because the company was scared that "metallic fragments from a piece of production equipment/machinery" might have ended up a kind of secret extra ingredient in some of them (via Costco)?  
Yup, something similar has happened again. This time around, the recall has nothing to do with your favorite sweet treats from Costco's vast frozen food repositories, but instead the discount chain's stock of savory premade meals. Also, this time small bits of metal aren't the issue. Costco's latest product recall has to do with the potential presence of plastic. 
These are the frozen foods at Costco effected by recalls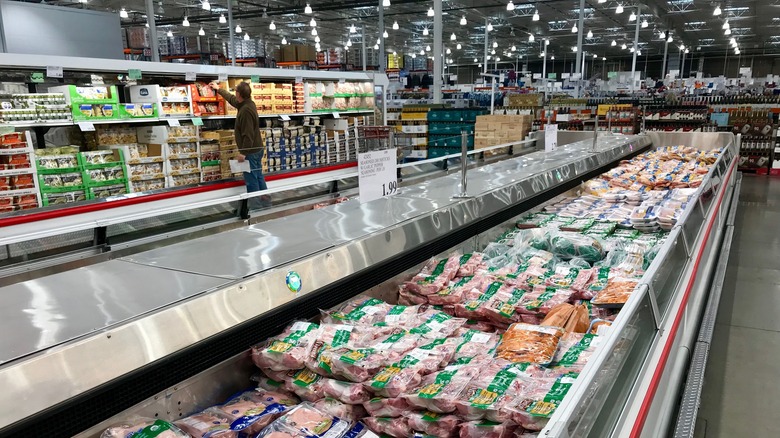 Shutterstock
Costco's latest frozen food recall affects Don Lee Farms microwavable meals, and specifically The Don Lee Green Chili Shredded Chicken & Rice Cauliflower Bowls (via Costco). The recall notice, which Costco sent out on June 16, applies to bowls purchased between May 22 and June 15, 2021. Along with the high fiber, iron, and calcium content that the bowls normally provide its consumers (vie Fooducate), bowls bought at Costco between these dates may contain something else. Don Lee Farms notes in its recall letter that "our supplier, Pacific Meridian Group, is recalling their green chili (used as an ingredient in this item) due to the potential presence of plastic." 
It's unclear how plastic may have worked its way into the potentially affected dinner bowls. Check if your microwavable meal purchase is affected by the recall by examining the "best if used by" date on the bottom of the packaging. According to Don Lee Farms, customers with any of the following dates can return their product to Costco for a full refund: 5/11/2022, 5/12/2022, 5/13/2022 51/19/2022, and 6/1/2022.