Ree Drummond Shared This Emotional Father's Day Tribute To Ladd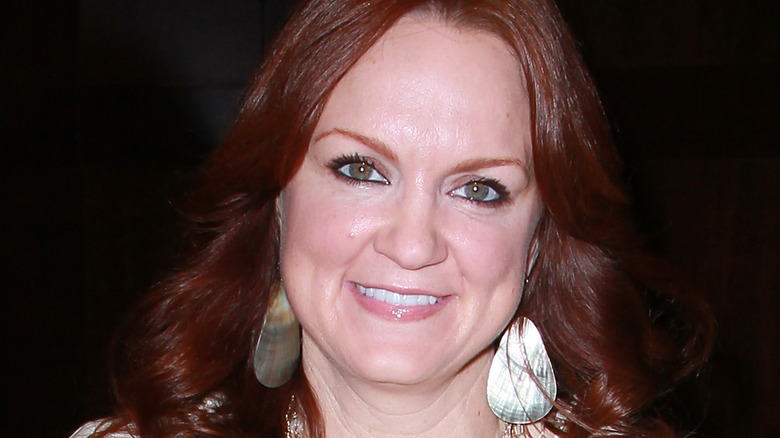 David Livingston/Getty Images
Father's Day is a time to honor all of the wonderful fathers and father figures in our lives, and Ree Drummond, otherwise known as The Pioneer Woman, certainly didn't want to pass up the opportunity this year to celebrate Ladd, her husband and father of her children. Ladd and Ree were married in 1996 and the couple has four children together, as well as their foster son Jamar, making for a busy household of seven, per The Pioneer Woman's website.
To recognize all of Ladd's proud moments as a father this year, Ree posted a heartfelt message to him on Instagram wishing her husband a happy Father's Day. "Ladd watching Alex dance with her new husband. Ladd seeing Bryce off to college. Ladd patting Jamar on the back as he signs his letter of intent. Just a handful of fatherhood moments for my fella this year ... and what a year it's been. Happy Father's Day, Ladd. So glad you're here, alive, whole ... and all that good stuff," she wrote.
It has been an eventful year for the Drummond family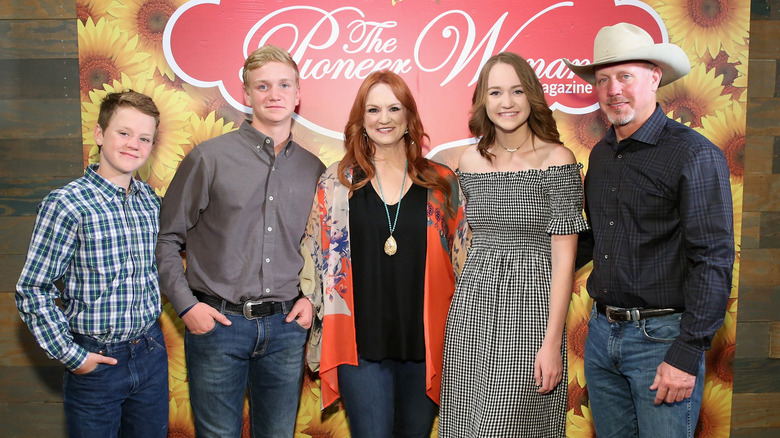 Monica Schipper/Getty Images
Their children also chimed in on the post, responding with loving messages for their father. "Love that man," Bryce wrote, while daughter Alex responded with a series of heart emojis. Other followers also expressed their best wishes for Ladd on Father's Day. "Happy Father's day to a great cowboy," one posted, while another follower replied, "You're a special family. Hope Father's Day has been memorable."
The Drummonds must feel exceptionally grateful to have Ladd in good health and able to celebrate the special day, after he suffered a fractured neck in a serious truck crash earlier this year, per Today. Thankfully, he is on the mend, and has been able to take part in many of the family's important activities. It has been a busy year for the Drummonds, too, with their eldest daughter Alex getting married in May and their son Jamar graduating from high school in the same month, just to name a few notable events. 
With everything going on, we're sure the family is glad to have Ladd back up and around to celebrate with them, and hopefully they all got to enjoy a fun and joyful Father's Day together.