Vaccinated Panera Fans Won't Want To Miss This Freebie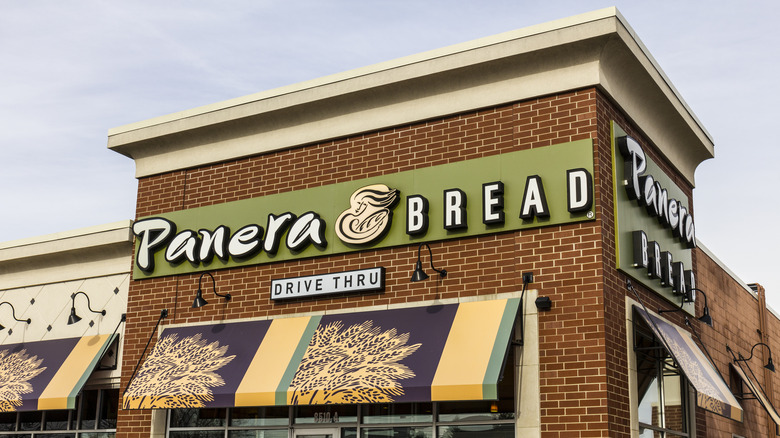 Shutterstock
Panera Bread fans, rejoice! The moment you've all been waiting for has finally arrived. Panera Bread is giving out free freshly baked bagels. Well, the moment has almost arrived. According to Chew Boom, from July 2 through July 4, Panera Bread will be giving out free bagels for as long as supplies last.
Yes, you heard us correctly. You can soon head to Panera Bread for a sweet, sugary Cinnamon Crunch bagel, Chocolate Chip bagel, or even the crowd favorite — the gooey Asiago cheese bagel — completely free of charge. That is, as long as you're vaccinated. 
That's right. In order to get your complimentary bagel, you need to have the jab (or jabs, depending on which vaccine you're working with). As long as you're vaccinated, Panera Bread will give you one free bagel of your choice a day for three whole days, so long as they can keep up with the demand.
Get your vaccine with a side of bagel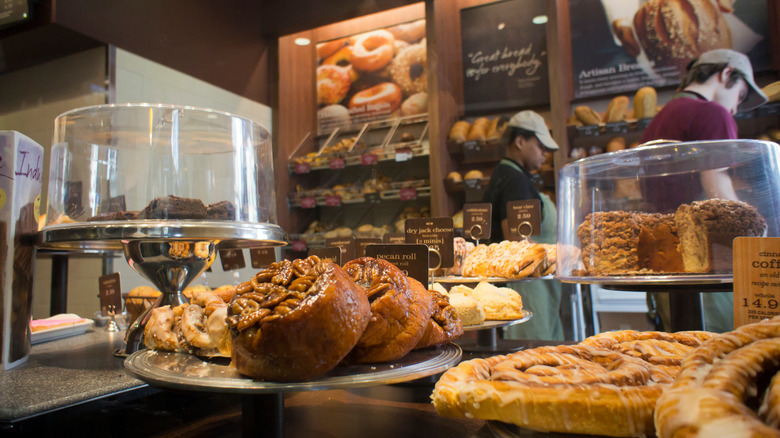 Shutterstock
If you haven't been vaccinated yet, maybe Panera's little bagel perk will be the thing to start your engines. And if you're not a fan of Panera's intricate, flavor-packed bagel selection, fear not. They've got regular options, too, like plain, sesame, and everything bagels.
The best part about Panera Bread's bagel giveaway? No purchase is required. You can walk right into the restaurant with a vaccine card in hand and ask for your free bagel, and they'll give it to you, gladly. The only issue we anticipate is once you've downed your free bagel, you'll probably want to come back for more. When that happens, you'll have to pony up the cash (or should we say, dough) in exchange for another bagel. Unless, of course, you can wait until the next day, when Panera will offer you a free bagel all over again. We know, it sounds too good to be true. But for those of us who are vaccinated, our lives (and our stomachs) are about to feel a bit more full.