The TV Show Alton Brown Wanted To Make For 10 Years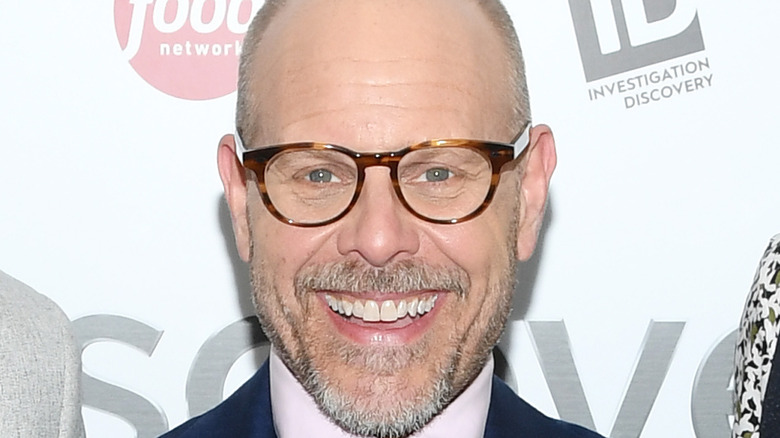 Dimitrios Kambouris/Getty Images
"Good Eats" created a stir when it first hit the airwaves over 20 years ago. The show, which helped propel Alton Brown to success, explored what went into the best guacamole, chocolate chip cookies, and more. After a very long wait, fans of the original series celebrated the return of Brown with his latest show "Good Eats: The Return." The revamp features the host up to all of his old exploits, as he uses science and his wit to delve into the inner workings of steak tartare, sourdough bread, shakshuka, and so much more. 
With the return of "Good Eats," Brown has the chance to explore foods and topics that go far beyond the scope of the original show, and an upcoming episode has only existed as a bucket list concept until he got the green light from producers. In a recent Twitter post, Brown teased the next episode of "Good Eats" he has waited long and hard for. The episode, focusing on bone marrow, could only happen now, despite him lobbying for the episode a decade ago on the show's original run. The food personality has a lot of feelings regarding the ingredient and he can't wait to share his passion with audiences.
A niche ingredient everyone needs to know about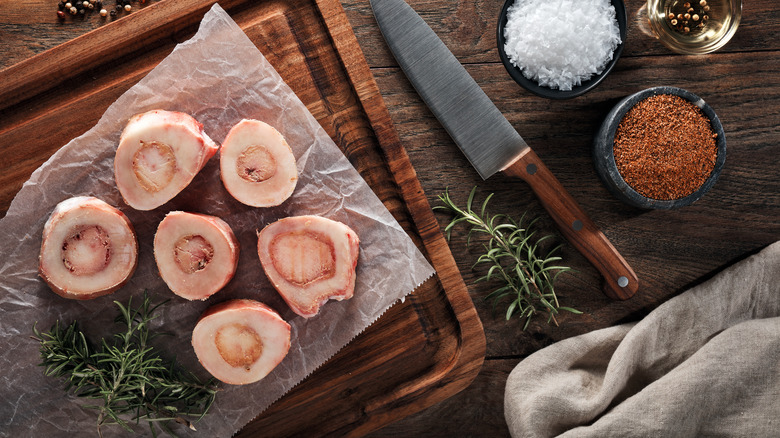 Shutterstock
For Brown, nothing can compete with bone marrow. "Bone marrow is one of the most seductive foods... because it's fat from the middle of a bone," Brown said in the Twitter post. "But the flavor — it is the ultimate expression of beef. You feel when you're eating it that you're doing something wrong. There's something naughty [about it]." The host also shared that the intro of the episode ranks as one of his favorite skits he ever got a chance to put on camera. The inclusion of marrow on the show marks a firm new era for the program, which airs on Discovery+.
If you have ever wanted to experiment with this underused ingredient, you have to get Brown's take on the unique food locked away in the center of bones. With a bit of practice and knowhow, Brown can easily spread his passion for this rich, fatty meat and help bring it into kitchens nationwide. If you ever needed some culinary inspiration, you don't want to miss this episode that should rank as a highlight of "Good Eats."