How Masaharu Morimoto Really Feels About Returning To MasterChef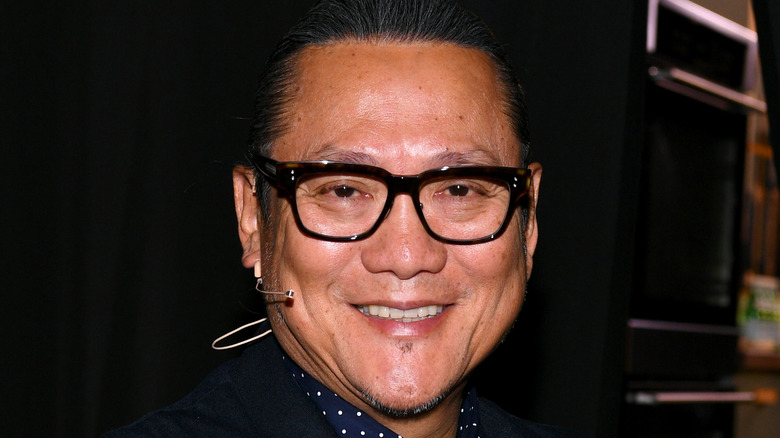 Dave Kotinsky/Getty Images
Celebrity chef Masaharu Morimoto is perhaps best known for integrating Japanese and American dishes in his cooking. According to his official website, Morimoto gained immense popularity after appearing on the Japanese version of the show "Iron Chef." He originally intended to be a baseball player, but fate had other plans in store and he ended up pursuing the culinary arts instead, where he has undeniably excelled.
Morimoto is no stranger to the world of television.His IMDb profile relates that the chef has appeared on several TV shows, such as "Binging with Babish," "Masterchef USA," "Top Chef," "Restaurant: Impossible," "Hell's Kitchen," and more. And now, Masaharu Morimoto is all set to make a comeback on "MasterChef: Legends" and he's pretty excited. He told FoodSided that he appreciates the fact that he's been included in the show once again. Furthermore, he revealed that it was Gordon Ramsay who requested him to return. He said that he "loves Chef Gordon Ramsay and respects him a lot."
He's looking forward to the show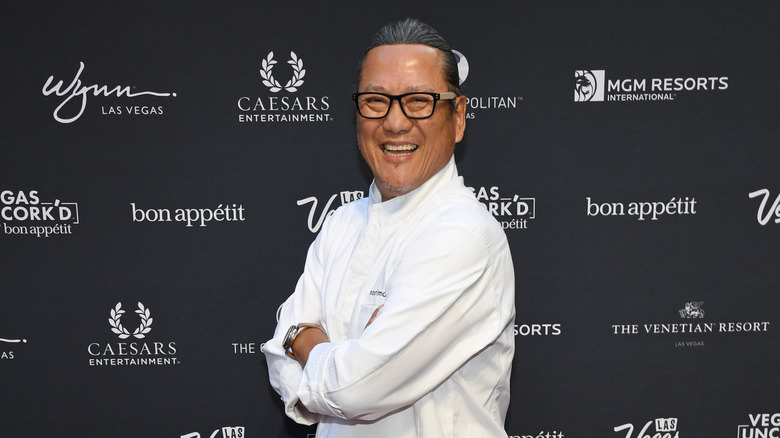 Ethan Miller/Getty Images
Morimoto told FoodSided that during his return to "MasterChef: Legends," he wanted to introduce the show's participants to something interesting. His preference? He decided to work with monkfish. Those who are familiar with Morimoto will be able to recall that the chef actually cooked with the ingredient on "Iron Chef" a long time ago. That was a toughie, because Morimoto had to look for the fish himself and was even bitten by it. (Talk about dedication to your art!)
Morimoto knows that this will be a difficult challenge for the participants to overcome but he reckons that they can experiment with lots of dishes if they're willing to keep an open mind. On the show, the chef is seen helping out the contestants by showcasing the best way to butcher a monkfish. As far as he's concerned, flavor is key, and it's the main thing that the participants should focus on. Sounds like a pretty engaging watch, right?