Taco Bell Is Doing Well Despite Old Rumors Of Closing Forever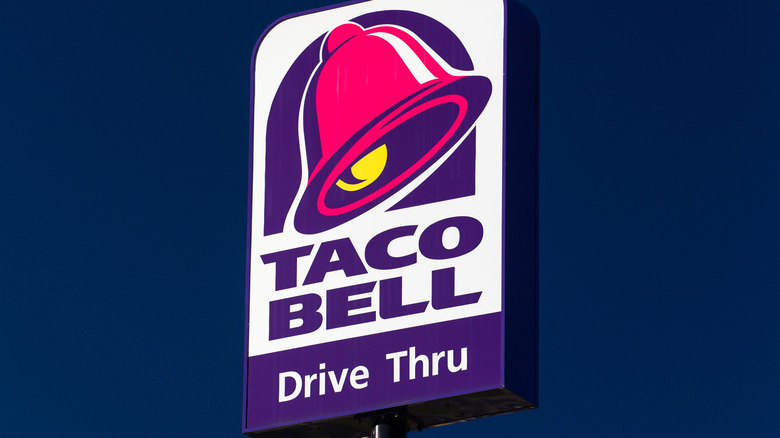 Shutterstock
As a fast food chain, Taco Bell has remained a highly sought after option throughout the years. According to Timeout, the Mexican-inspired brand is such a popular pick because it offers so many convenient and customizable menu items, such as the Nacho Cheese Doritos Locos Taco, the Chalupa Supreme, Cheesy Gordita Crunch, and more. One Redditor is such a big fan of the food that they wrote, "I've been a Taco Bell connoisseur for many years. I've tried pretty much every menu item and have created a couple of my own," while a writer for Insider declared themselves "obsessed" after their first ever visit.
Per Snopes, the internet was subjected to startling claims in December of 2020 by the outlet Money Pop, suggesting Taco Bell was going to close all its locations for good. As you can probably imagine, that led to a lot of concern and alarm among Taco Bell fans, as many would consider the Mexican-inspired chain one of the more successful and popular fast food options around.
It all started with an ad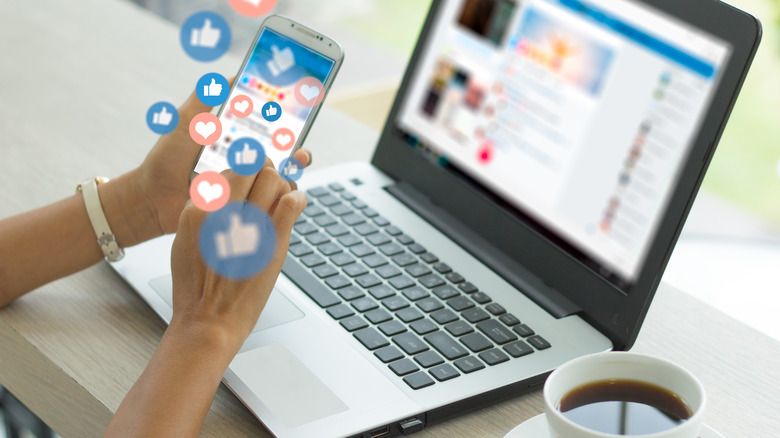 Shutterstock
According to Snopes, this rumor was unfounded, with the confusion stemming from a misleading ad for an article by Money Pop that ran on multiple social media platforms. The ad made it seem like several well-known eateries (including Taco Bell) were going to close, stating, "These Restaurant Chains Are Turning Off Their Burners And Closing Up Shop." When readers clicked on the ad, the actual headline simply stated that several brands were losing profit at an alarming rate. Taco Bell was not the only company affected by these rumors, Money Pop also ran an ad that called out the popular chain Olive Garden, spawning confusion around the future of the Italian-American restaurant as well.
Other restaurants named in the Money Pop article were Sbarro, The Cheesecake Factory, Steak 'n Shake, Red Robin, Burger King, and IHOP, among others (via archive.today). Obviously, the outlet's dire warnings proved to be unnecessary, as these chains are all still around today.
Taco Bell is here to stay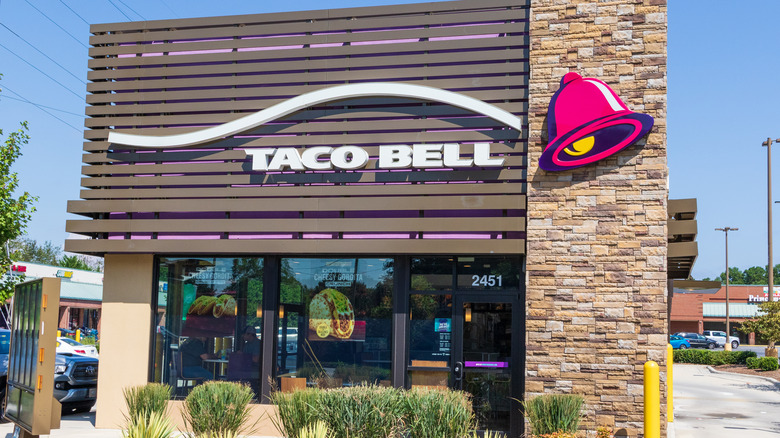 Shutterstock
In response to the confusion, Taco Bell assured its fans that it's not going away anytime soon. According to parent company Yum! Brands, despite the assertion that it was "losing money fast" and warnings of the chain closing several locations (via archive.today), Taco Bell is doing well. What's more, Snopes reported the chain racked up higher profits in the third quarter of 2020 compared to its peers like Pizza Hut and KFC. Here's some more good news for fans: Taco Bell is making some big changes, and is set to launch "Go Mobile" locations across the U.S. to make it quick and easy for customers to pick up food ordered through the brand's app.
As per CNN, the "Go Mobile" outlets will have more digital kiosks and drive-thru options for customers. Mike Grams, Taco Bell's president and global chief operating officer, was optimistic about the future. "Our restaurant portfolio continues to rapidly evolve, striking a crucial balance between being technology-forward and social-oriented," Grams stated in a company press release.