Costco's Summer Wine Sampler Is Turning Heads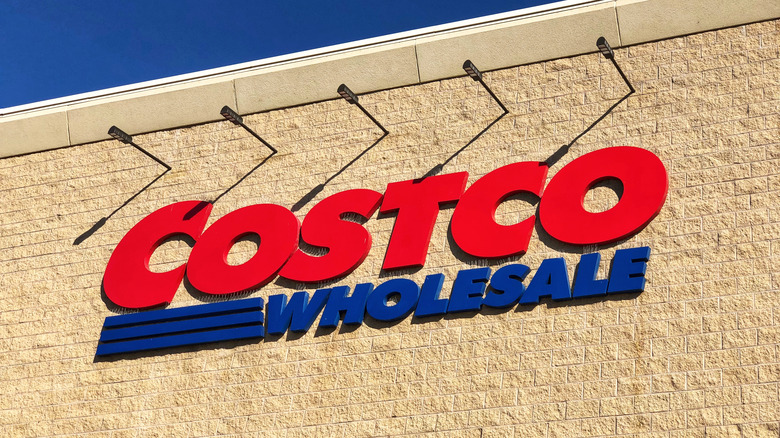 Shutterstock
If you're the kind of wine drinker who turns up their nose at anything less than $50 a bottle, then you can stop reading. Costco is selling a variety pack, a dozen bottles of wine for 50 bucks, as reported on Instagram by @costcobuys. Strictly speaking, Costco's Hello Summer Wine Sampler offers 12 half-sized bottles of wine, 375 ml each — just enough for two glasses. Still, at $49.99, that's a rosy deal.
Or should we say, "rosé deal." (Sorry.) Costco's wine sampler pack includes three rosés, four reds, and five whites. Labels include a Ceu do Norte rosé from Portugal, a white macabeo from Spain called El Campeon, and the Italian sangiovese from Birds on a Wire. Costco Wine Blog just reviewed all three and gave a general thumbs-up. Costco Wine Blog found the selection very summery indeed, even calling the Portuguese rosé "summer in a bottle."
Instagrammer @costcobuys found the Hello Summer Wine Sampler at a Costco in Michigan. A discussion of the sampler on Reddit indicates that Costco shoppers were also finding it in Houston, Massachusetts, South Carolina, and Georgia. Check your local warehouse for availability.
Most people who tried Costco's summer wine sampler liked it
The Instagram post from @costcobuys showing Costco's $50 summer wine sampler 12-pack got a lot of attention in the comments, mainly from people who might want to make a Costco run for the Fourth of July or an impromptu wine tasting party. Several commenters had already tried the wines and liked them. "Pleasantly surprised with the wines!" @lalaskapik commented. "It's so good!!" @sandmut said. "On my second box."
The wine drinker who posted about the Costco's Hello Summer Wine Sampler on Reddit was more critical. "All the wines were 'meh' at best," they wrote. Another Redditor commented, "Probs as good as the 2 buck chuck from Trader Joe's, I bet," referring to that store's popular line of Charles Shaw wines, which you still might actually be able to find for $2 a bottle, per Food & Wine. But after doing a little math, we hope the Costco summer wine sampler is a cut above Two Buck Chuck. Each bottle in the Costco 12-pack costs a little more than $4 — and remember, that's for a bottle half as big as the standard 750 ml. 
If you decide to serve wines from Costco's Hello Summer box to party guests, here's a tip: Tell everyone you paid more than you did. It's a scientific fact: Wine that's believed to be more expensive tricks our brain into thinking it tastes good (via Psychology Today).