The Bankruptcy Scandal That Shook Ruby Tuesday To Its Core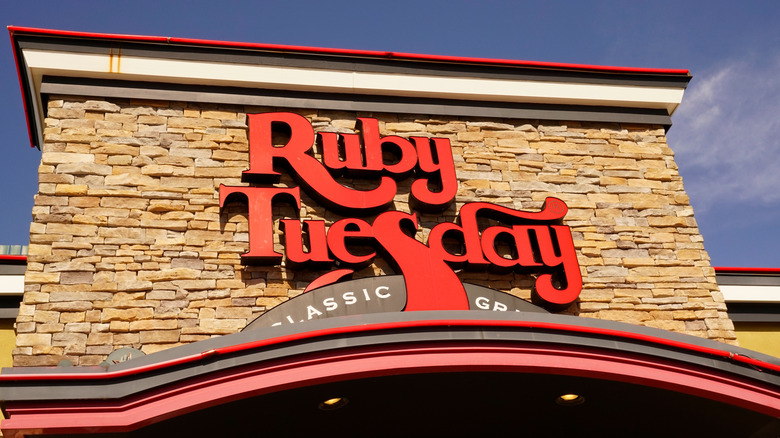 Shutterstock
When Ruby Tuesday filed for Chapter 11 bankruptcy last October, it joined the ranks of countless other restaurants rocked by the pandemic. Steakhouse chain Sizzler had financial issues months earlier, along with Chuck E. Cheese's and Le Pain Quotidien. And Friendly's was right on Ruby Tuesday's heels, announcing insolvency in November, as reported by Eat This, Not That!
Not all bankruptcy proceedings go equally smooth, however. Ruby Tuesday's Chapter 11 plans went sideways when it reportedly attempted to sell off some of its employees' retirement plans, provoking the discontent of the plan's beneficiaries and creating no small amount of ill-will towards RTI, Ruby Tuesday's owner. The retirement funds, collectively valued at $22.5 million, were established 35 years ago as an incentive for various employees and executives of the restaurant chain. Known informally as "rabbi trusts" and "top hat benefit plans," the money was intended for employees that met certain corporate goals and came with tax deferment perks. As reported by Restaurant Business, when RTI requested permission to liquidate the funds, employees of Ruby Tuesday appealed directly to the company's bankruptcy oversight court to prohibit them from doing so.
Buyer beware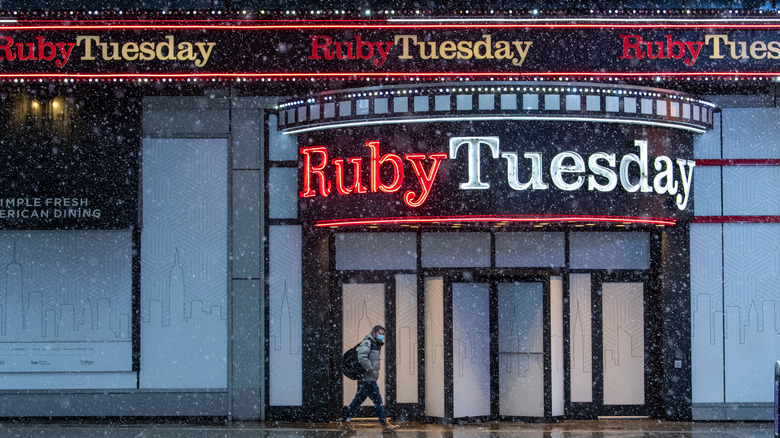 Alexi Rosenfeld/Getty Images
The beneficiaries could have been on fairly solid ground. Entitlement to the retirement funds was reportedly written right into their contracts, making RTI's claim to the money "contrary to their promises, contracts, and obligations," per Restaurant Business. RTI came back with some counterarguments, maintaining that the beneficiaries were effectively its creditors, and due to its current insolvency and status as a Chapter 11 applicant, it was supposedly protected from their claims. Purportedly, ownership of the funds was not as straightforward as the beneficiaries believed. Prior to their disbursal, "rabbi trusts" remain under the issuing company ownership in exchange for the aforementioned tax deferment, according to Restaurant Business. They are an inherently risky asset, and the employees reportedly would have known this at the time they began their contracts, RTI argued.
In the early stages of its Chapter 11 application, RTI was at risk of being reclassified as a Chapter 7 applicant, seeking liquidation, and would have been compelled to sell its assets at unfavorable prices. Its $22.5 million dispute with the beneficiaries likely increased its chances of reclassification. In the end, RTI got its Chapter 11 plan approved and has since officially emerged from bankruptcy protection (via Reuters). The restaurant chain seems to be weathering bad press around the rabbi trusts just fine, having recently appointed two new members to its executive board (via FSR).