Shake Shack Is Turning Up The Heat With Its New Chicken Sandwich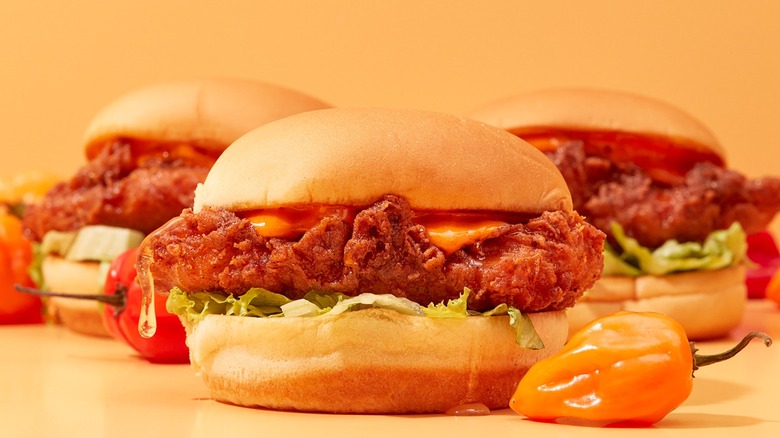 Shake Shack
Shake Shack's mission as a brand is pretty simple. It wishes to treat its fans to the most delicious burgers ever, coupled with mouth-watering options such as fries, thick shakes, and sandwiches. The brand may be a food sensation now, but this wasn't always the case. As per its website, Shake Shack had humble beginnings and began its journey with a simple hot dog cart in Manhattan. However, much to everyone's surprise, the cart was rather well-received by foodies in the area. This set the stage for the burger chain's growth and evolution as a brand, that's now recognized in different parts of the world for its incredible food. 
Shake Shack may have several classic fan favorites on the menu that remain popular throughout the year, but that doesn't stop the company from coming up with new ways to appeal to its fan base. This summer, the brand has decided to release several new dishes including the Hot Honey Chicken Sandwich that's perfect for those that don't mind experimenting a little.
It's a summer special feast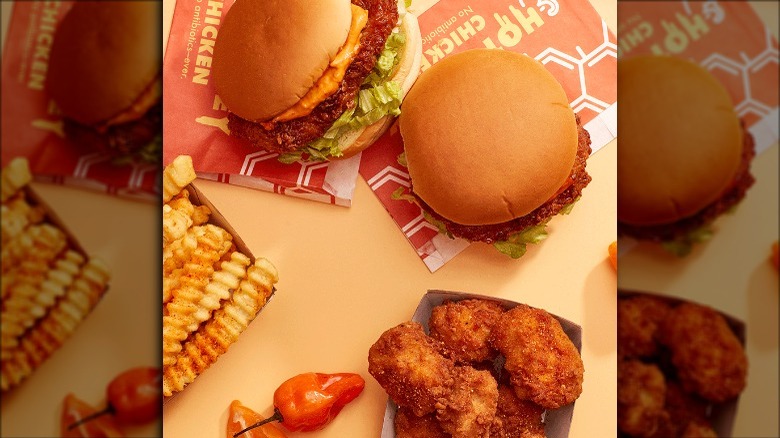 Shake Shack
As per Shake Shack's blog, its customers can expect to dig into several new options at the restaurant this summer, such as a chicken sandwich that offers an eclectic combination of flavors. The Hot Honey Chicken Sandwich is basically a sweet and spicy treat with "a honey-glazed crispy chicken breast topped with habanero mayo sauce and shredded lettuce on a toasted potato bun." The honey glaze is especially intriguing, thanks to the fact that it has been made using passion fruit, vinegar, salt, pepper, and shallots.
Other new treats included at Shake Shack are its chicken bites and fries, which both come equipped with the special hot honey seasoning that promises to create an explosion of flavors in your mouth. Wash it all down with a cooling non-alcoholic drink such as the Lime Agave Margarita or the Watermelon Mint Mojito. Also, note this down — the new menu options are available only for a limited period and will be up for grabs at Shake Shack outlets across the country starting July 1.