The Seasonal Ingredient That Carla Hall Wishes Cooking Show Competitors Would Stop Using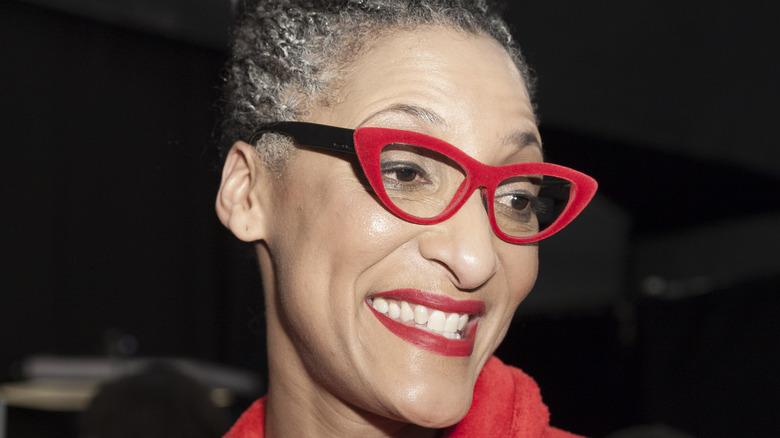 Shutterstock
Many fans of cooking shows absolutely love watching the competitors whip up impressive dishes, from delectable appetizers to show-stopping cakes and pastries. Consequently, it's no surprise that there are many shows that are themed around certain times of the year, particularly related to baking. Plus, who doesn't want a bit of inspiration for what you're going to whip up for your next holiday party? However, not all seasonal ingredients are created equal, according to chef Carla Hall, who fans may recognize from her role as a judge on various Food Network seasonal baking competitions. When it comes to seasonal flavors, Hall has had about enough of dishes with pumpkin and eggnog in particular, for the fall and holiday seasons (via Insider).
The chef's fatigue with these particular flavors isn't necessarily related to the actual flavor profiles of either ingredient, but rather with how competitors use them. According to Hall, the seasonal staples should be used more as inspiration, with fans trying to capture some of the elements people love about them rather than just using them directly because, well, they aren't always packed with flavor on their own. While a cold glass of eggnog may be flavorful, after the creamy seasonal staple is incorporated into a dish, "it may as well be milk," as Hall says.
Bringing out those seasonal flavors like a pro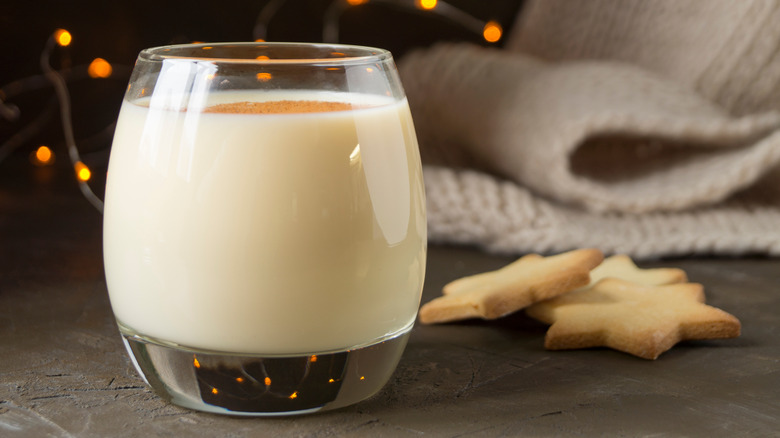 Shutterstock
One of the best ways to accentuate those flavors in seasonal ingredients, per Hall's suggestion, is to highlight and amplify some of the flavor notes within the ingredient itself (via Insider). For example, eggnog is more than just the creamy textural notes — it's also packed with nutmeg and cinnamon, and those spices can be used to translate some of that eggnog flair into a dish. Pumpkin is a similar example — while it does have a particular flavor, it's very mild and delicate, so it often needs a bit of warming spices like cinnamon or ginger and sweeteners, such as dark brown sugar to bring out a bit more complexity and depth of flavor in the dish.
However, when creating items for seasonal competitions, Hall does suggest thinking about what is actually in season and might be realistically found in dishes at that time — no matter when in the year the actual competition is taking place. For example, as she told Insider, an ingredient like fresh berries may be available several months before the seasonal cooking competition airs when it's being filmed, but it won't really be seasonal at the time the show airs. Some of those spring and summer flavors and produce can be worked into more seasonally-appropriate recipe components, such as turning fresh berries into jams.