How Supply Chain Shortages Might Affect Subway's Menu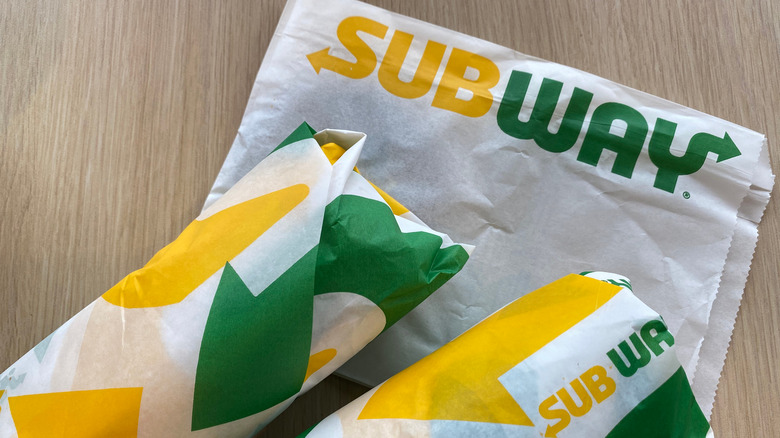 Shutterstock
Fast food franchises across the US are struggling to keep pace with summertime demand, and that has affected the availability of some key ingredients to make menu items, Reuters recently reported. As restaurant-going has continued to increase, following larger rates of vaccination, and supply distribution is still slower than before the pandemic, major chains including Wendy's, KFC, and Starbucks are coming up short on essential products and ingredients and have had to make urgent tweaks to keep customers happy.
Subway is one of the latest brands to feel the supply-chain pinch, with a New York City franchisee recently reporting deficits of key menu items including rotisserie chicken, roast beef, ketchup, and spicy mustard. The chicken and roast beef shortages are particularly ill-timed for the sandwich chain, with Subway having backtracked in April on a decision to remove those popular sandwiches from its menu after customer complaints (via Eat This, Not That!). If the shortfall in NYC is predictive of a system-wide tendency, Subway may have a real problem to conquer.
Bottlenecked supply chains are affecting many fast food brands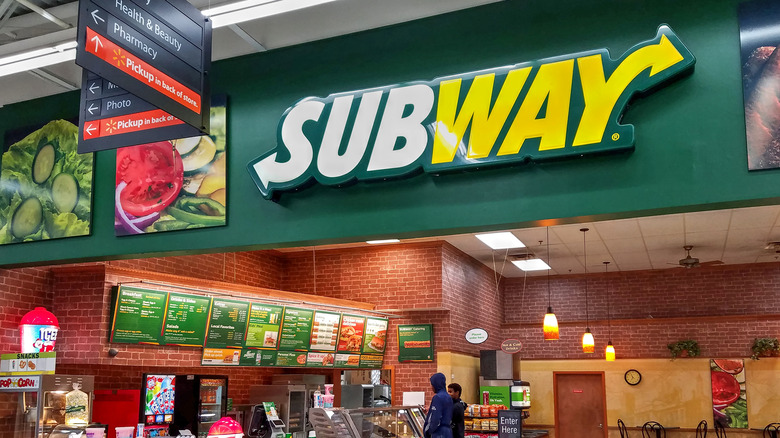 Shutterstock
Surprisingly, the supply shortages disrupting Subway and the rest of the US fast food industry are related to problems with distribution networks, and not because of actual food shortages. It turns out Subway's chicken and beef suppliers might not actually lack supply — just the means to distribute their product. As broken down by Reuters, the bottlenecks affecting largely US and Asian markets have numerous and concurrent causes, many of which are a direct result of the pandemic. 
In terms of supply chains, the restaurant industry is still powering through pandemic-related shortages and delays, with many networks hamstrung by deficits of shipping containers, lack of labor, facility closures, and prolonged customs checks. Above all, many providers were simply caught off guard by sudden spikes in consumer demand, which seems to be returning to its status quo more swiftly than had been anticipated as pandemic guidelines are lifted and more people feel comfortable resuming activities like eating out.
With that said, these issues do not appear to have reached system-wide levels yet, with most shortages being limited to particular regions — though they're anticipated to last through 2022 according to a source quoted in Reuters.