How Ree Drummond Really Feels About Her Hilarious TikTok Impersonator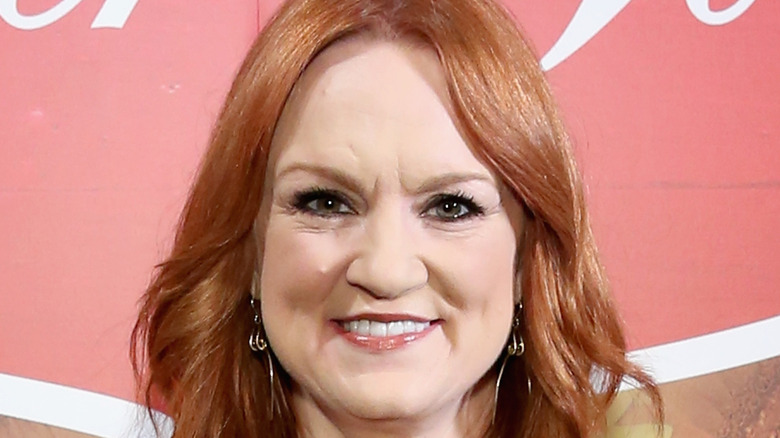 Monica Schipper/Getty Images
"I'm Ree Drummond, the Pioneer Woman, and I'm an accidental country girl," says a red-haired woman in a springtime blouse, mixing something in a bowl. "Excuse me, I'm Ree Drummond, the Pioneer Woman and accidental country girl!" interjects the real Drummond while staring at her doppelgänger, who's actually a New York City actor, comedian, and Food Network impersonator on TikTok named Remy Germinario. The two on-camera personalities recently met in real life to film a TikTok together, which ends in a perfectly-in-unison "welcome to our frontier."
Germinario has earned nearly 30,000 followers on TikTok with his good-natured impressions of Food Network stars like Ina Garten, Giada De Laurentiis, Rachael Ray, and Drummond, whose likeness he achieves with an auburn wig, ranch-style backdrops, and her signature slow-paced speech. His video, "The Pioneer Woman brings her husband, Ladd, a breakfast sandwich," has more than half a million views and many comments that he "nailed" the impression.
What Drummond thinks of Germinario's impressions
The real Ree Drummond discovered Germinario on TikTok organically, she revealed on Instagram, and said that she and her son "crack up together" when they watch his videos "because they are so spot-on in many cases." "Remy and I wound up communicating, and long story short, he took a road trip last week, stopped at Pawhuska, and we got to meet!" Drummond captioned a photo of the two of them together on her Oklahoma ranch.
"We had a nice visit, talked about our favorite Broadway shows, and shared our hopes and dreams in life," Drummond continued, adding that one of those dreams became a reality when they shared their video together. Germinario completed his visit to Pawhuska with a stay at Drummond's Boarding House hotel and a chicken fried steak at her Mercantile store and restaurant, which he documented on TikTok. "Hope you enjoy our video, and hope you will follow @remygerminario on Insta or TikTok!" Drummond said. "He's a sweetheart."