Valerie Bertinelli's New Book Shares Her Journey To Self-Love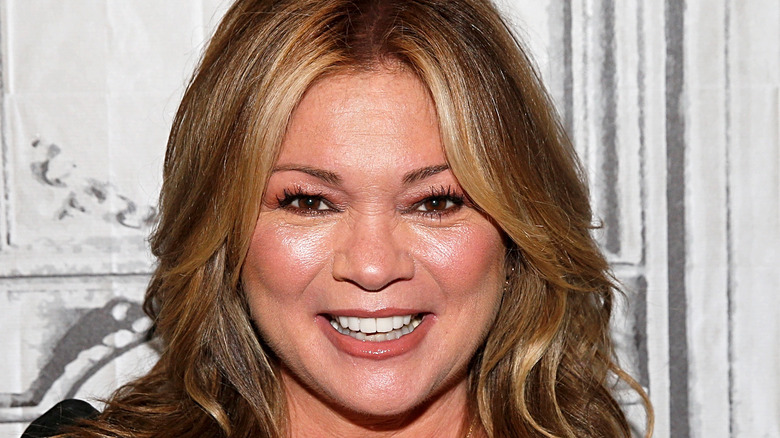 Dominik Bindl/Getty Images
Two-time Golden Globe award-winning actress and bestselling author Valerie Bertinelli will be kicking off a new year in the best way possible. She'll be releasing her new book titled "Enough Already: Learning to Love the Way I Am Today" come January 2022, she told People magazine. Bertinelli explained her inspiration for the memoir came from years of "judg[ing] herself harshly" when it came to weight gain and physical signs of aging — eventually, she had to tell herself, "enough already!"
The forthcoming book, published by Houghton Mifflin Harcourt, will depict Bertinelli's journey through her own eyes as she uncovers the path to self-love and acceptance. "This book is about letting go of the mindset that made me feel broken and always trying to fix something about myself," Bertinelli revealed to People.
Bertinelli has always been a shining light with a bubbly personality on TV, especially on the Food Network where she hosts her own show, "Valerie's Home Cooking" (via Food Network). However, she says "Enough Already" will be a more intimate look into her life that she thinks some readers and fans of hers may be able to relate to.
Fans can expect to get a more intimate look at Valerie Bertinelli's personal life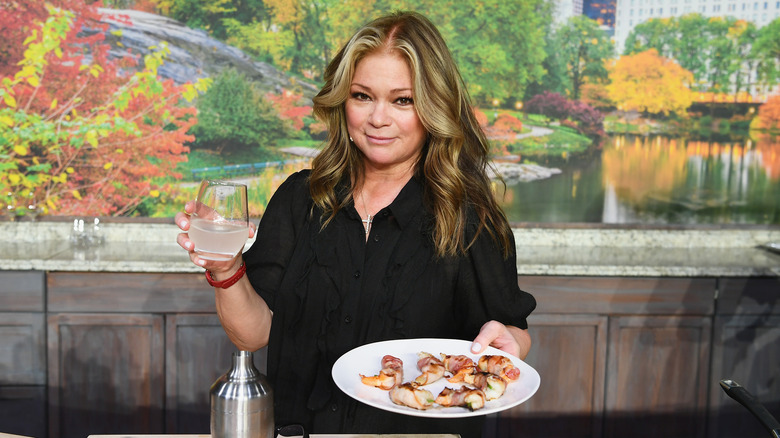 Dave Kotinsky/Getty Images
Valerie Bertinelli is holding nothing back in her upcoming memoir, "Enough Already: Learning to Love the Way I Am Today," telling People magazine, "It's the most personal, intimate writing I've done." Bertinelli went on to say readers can expect to learn about her journey to self-love and how that has been impacted by her relationship with food, being a mother, switching careers later on in life, her parents aging, and "asking why the hell have I been so hard on myself for so long," — something she thinks a lot of people will feel a connection with.
"I cover a lot, but ultimately it's about growing older, with the emphasis on growth, learning lessons and reminding myself — and hopefully those who read the book — that life is a gift and too short to waste," she explained. While "Enough Already" is largely dedicated to Bertinelli's complex relation with self-image and food, she's also thrown in a few recipes and pieces of advice for fans to dive into as well. Bertinelli's forthcoming memoir hits shelves in January 2022.