Whole Foods Is Asking Fans To Help Pick Its New Ice Cream Flavor For Next Year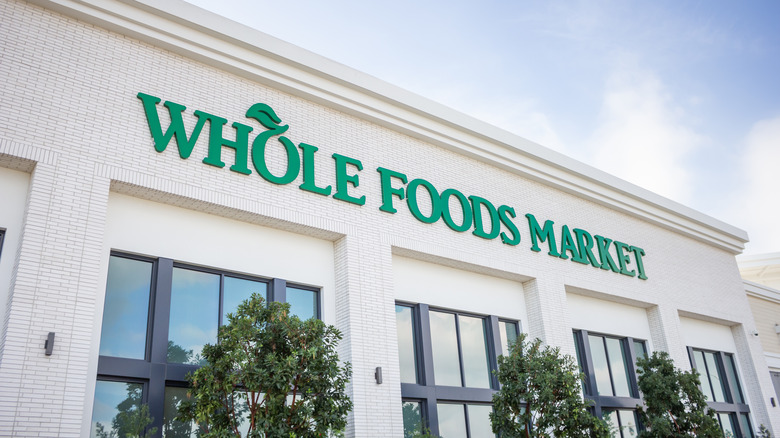 Shutterstock
America's go-to grocery store for organics (if not bargains) is coming out with a new ice cream flavor in 2022. Rather than letting the suits decide (suits with sandals, but still), Whole Foods wants you to pick the flavor. But before you start dreaming up some sort of vegan chocolate tofu swirl, you should know that Whole Foods has already narrowed the choices down to four and posted them on both Instagram and Twitter.
Don't click over to those social media platforms just yet! We're here to give you the, er, scoop on the biggest vote you may ever cast in 2021 (quite a contrast from 2020, isn't it?). For people who like some baked-in crunch, there's Frosted Animal Cookies. Second, for people who want to bring that long hiking excursion into their freezer, Whole Foods proposes Midnight Double Feature Trail Mix. Whole Foods isn't providing a lot of details regarding ingredients, but the photo accompanying this option shows what looks like raisins, almonds, cashews, and little peanut butter cups. Option No. 3 may be dairy-free: Almond Milk Birthday Blondie. Last but not least — especially for chocolate lovers — is a Cherry Chocolate Brownie ice cream that definitely is nondairy, as Whole Foods points out.
Vote before Friday for the new Whole Foods ice cream flavor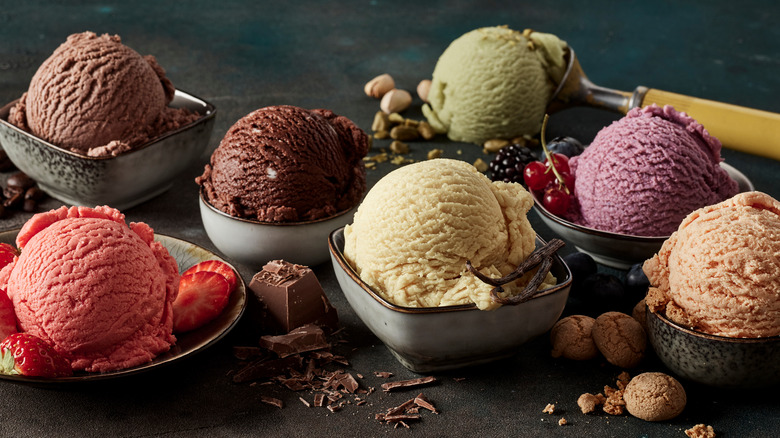 Shutterstock
Voting for the new ice cream flavor at Whole Foods is easy on both Instagram and Twitter. Break out your emojis: a sheep for Frosted Animal Cookies, a peanut for the trail mix flavor (because cashews haven't attained emoji status), a birthday cake for Almond Milk Birthday Blondie, or cherries for Cherry Chocolate Brownie. Get your vote in before Friday, July 9, on either platform. The two finalists will be announced next week.
It's hard to say how the vote is going so far. Some people think they can stuff the ballot box by lining up multiple cherries or birthday cakes in their replies. Those people who aren't good at following directions and who spell out their votes in English may not even get counted. And some people see this election as an invitation to decide the ice cream's entire flavor profile. Instagram user @ch_la_el requested Frosted Animal Cookies "gluten-free and nondairy with real sugar but as small amount as possible while still preserving the flavor and taste."
User @mamaglowsup commented, "I'd eat all those flavors!" — and they may have a point. There's no way Whole Foods is going to give us four highly specific options if it hasn't already developed and taste-tested them. They're probably all good. So don't hold out on us, Whole Foods. Just like the president of the United States, we can have more than one winner.