The Real Reason Grocery Stores Are Stocking Up On Food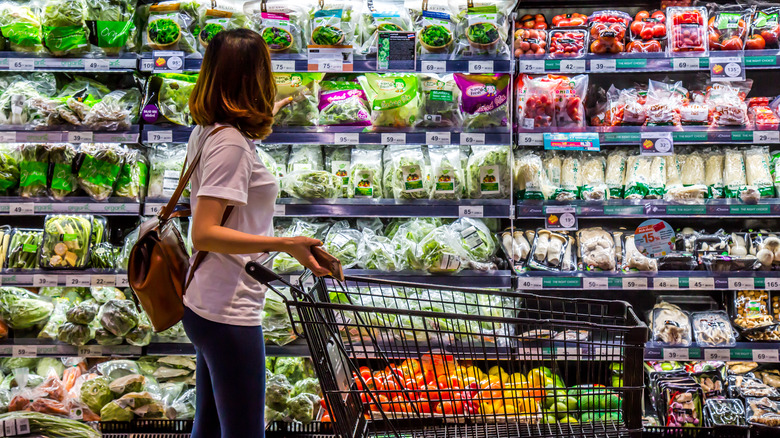 Shutterstock
In a reversal of 2020's widespread consumer stockpiling, U.S. grocery stores are now stocking up on essential goods, the Wall Street Journal reports. Major chains are expecting a sharp increase in grocery prices soon and are padding out their inventories in preparation.
Price increases have been affecting business across multiple industries since spring, with consumers shelling out more on everything, including processed meat and dishwasher products, as The Wall Street Journal reported in May. Early increases for consumer goods were in the double digits over the previous year, and have been ascribed to rising production and supply chain costs, as well as increasing consumer demand. The price hikes that currently have grocery chains worried may be of a different scale, however, with industry executives anticipating some of the hugest increases in memory. Chains are hoping to protect themselves against the spikes by stocking up on essentials now while prices remain stable, and retail goods remain unaffected by "shrinkflation." 
Grocery stores are prepared either way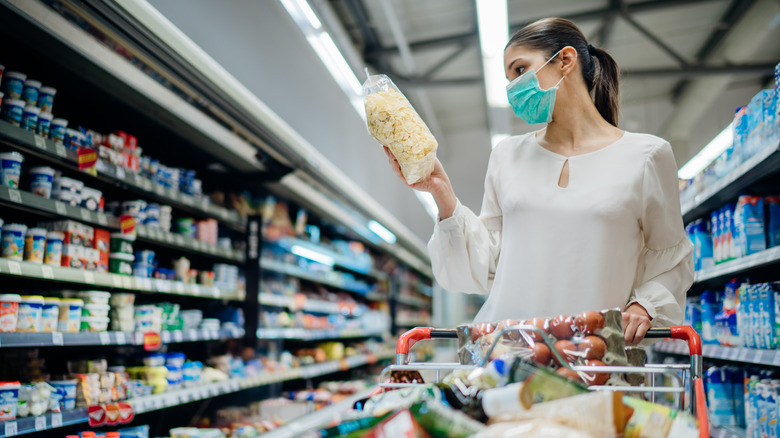 Shutterstock
The trend arrives at a time of economic uncertainty, particularly around the question of inflation. In early May, the U.S Department of Labor reported that inflation had accelerated in April at rates faster than at any time in the past 12 years. Stock markets responded quickly, with the Dow Jones Industrial Average shedding 681.5 points the same day, the steepest drop since January, CNBC reports. Reactions were tempered, however, with U.S. Treasury Secretary Janet Yellen forecasting a six-month period of short term "price pressures" (via The Wall Street Journal).
Nevertheless, retailers have begun stockpiling in earnest, and while some of the behavior has been attributed to increases in consumer demand, major chains seem to be preparing for the long haul. Inventory spending at Associated Wholesale Grocers, for example, has focused mainly on packaged and nonperishable goods, company CEO David Smith told The Wall Street Journal. However the price increases will play out in the remainder of the year, supermarkets appear to be preparing for it.