The Truth About Ruby Tuesday's Decor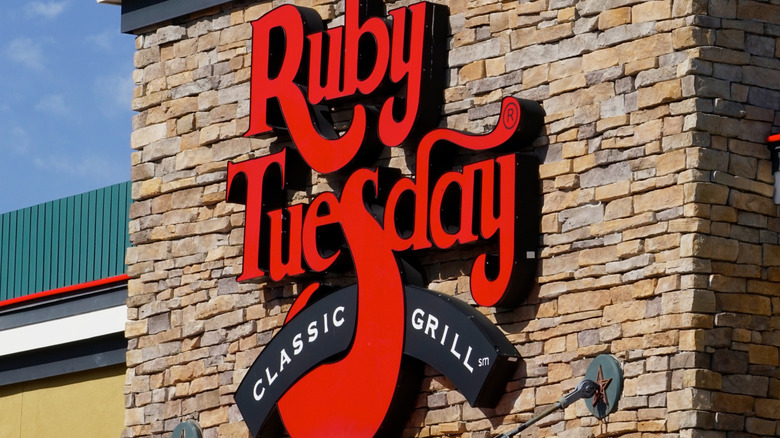 Shutterstock
Ruby Tuesday may be one of your go-to chain restaurants for their abundant menu options and affordable food. Of course, choosing a delightful drink from the bar to accompany your hamburger and fries or your loaded plate from the salad bar is also a perk. While Ruby Tuesday is often compared to other casual dining establishments, it has done a decent job separating itself by focusing on the decorations.
For years, each restaurant's decor would reflect the surrounding area where it was located, often with fun and funky trinkets that someone had carefully picked out and curated. So, if you went to a Ruby Tuesday in one city or state, it's very likely you would notice some stand-out differences. However, the chain's headquarters decided to give all the establishments an upgrade and scrapped the idea of creating regional individuality and unique touches in favor of having every spot decorated in all Americana, according to The Washington Post.
Ruby Tuesday has a team dedicated to sourcing and designing each restaurant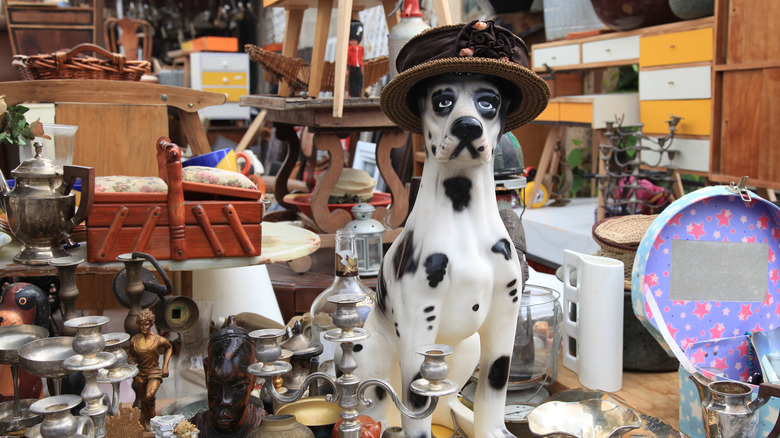 Shutterstock
Ruby Tuesday has a whole team of people who search garage sales and flea markets for vintage items and trinkets, such as lamps, album covers, and posters that can be used. When the central office decided to make the decor changes, some of the decorators and collectors weren't sure the new plan would work because vintage Americana wasn't common at flea markets and garage sales (via The Washington Post). Yet, decorator Michelle Edwards met the new requirements by shifting where she shopped and searched. Accordingly, she turned to internet sites and created an inventory system to keep track of all the items she sourced, according to The Washington Post.
Although the theme aims for the spirit of Americana with the focus on attitude and atmosphere, there are items they avoid using at any location. "We try to shy away from military- or war-related images to make sure we don't step on any toes," Scott Schershel, an art vendor for Ruby Tuesday, told The Washington Post. 
Some decorators and even employees say that the upgraded look without the regionality is less creative and fun.
Next time you're enjoying an evening out at Ruby Tuesday, pay attention to all the decor — someone carefully searched for, saved, and came up with each item's placement.