Nearly 50% Think This Fast Food Place Has The Best Frozen Drinks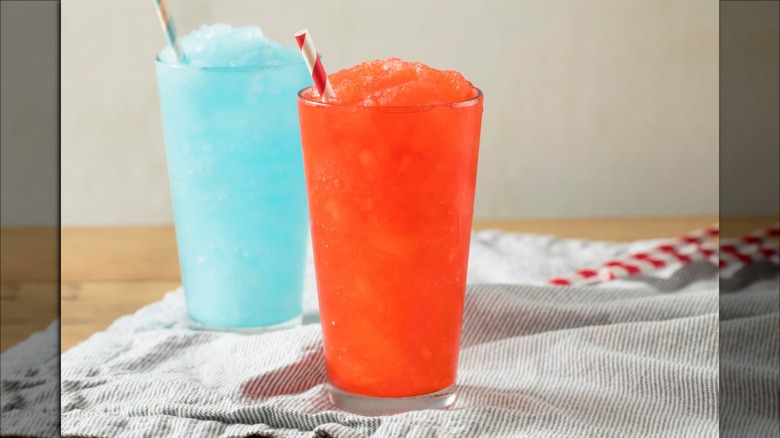 Shutterstock
When the days get hot and humid, the only way to cool off is with an ice-cold treat. Fortunately, there are tons of great summer food and drink options like cold watermelon, ice cream, and popsicles and — of course — frozen drinks like slushies and milkshakes. Thankfully, there is a good number of fast food chains offering these speciality drinks on their menus, and many even roll out summer-themed flavors just to entice customers to splurge on an indulgent treat. 
To find out just which of these various options customers seem to like most, Mashed took a poll to reveal which fast food chain people think has the best frozen drinks. A total of 637 people in the US responded, and there was a clear favorite among the five options that included Dairy Queen, Taco Bell, McDonald's, Chick-fil-A, and Sonic — and people certainly had firm opinions on each.
Sonic was the near-majority winner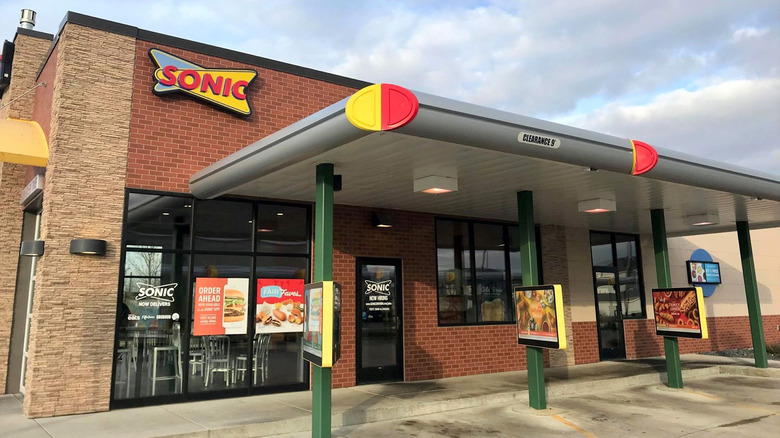 Shutterstock
There was a tie for the two fast food chains that came in last on the list, Taco Bell and McDonald's. Both received 10.05% of the vote, with 64 people each naming one of those restaurants as their pick. Clearly their frozen drinks — like the Blue Raspberry Freeze and the McCafé Caramel Frappé, respectively — didn't measure up to the other options in the poll. 
In second to last place was Chick-fil-A with 12.24% of the share, or 78 votes out of a total of 637 respondents. Even if their peach milkshake is a delicious and beloved summertime frozen drink, it still doesn't compare to the top two picks.
Dairy Queen landed in second place with 18.52% of the vote cast by 118 people. Their selection of frozen fruity drinks, milkshakes, and even frozen coffee-flavored drinks is enough to keep many people happy. But the favorite fast food chain for frozen drinks was ultimately Sonic Drive-In with just under half of the votes at 49.14% cast by 313 people. Clearly customers love the tons of different options at the drive-in, including slushes and hand-mixed classic shakes, which appeal to a very wide base of people.