What TikTok's 'CEO Of Chai' Wishes You'd Stop Saying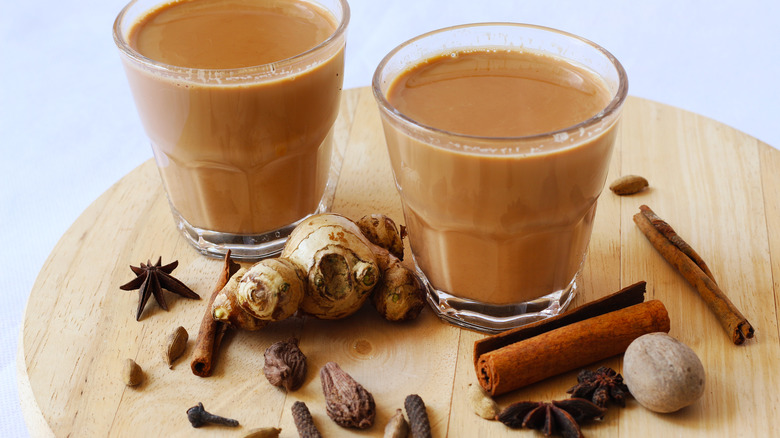 Shutterstock
You wouldn't go to Italy and order a "caffè latte coffee," would you? Hopefully not, because you'd be saying the same word twice: "coffee" in both Italian and English. (Although you better say "caffè" before "latte," because a latte in Italy is just a cup of milk, per A Luxury Travel Blog). That's why TikTok influencer and self-proclaimed "CEO of chai," Kevin Wilson, is always poking fun of Starbucks and its chai tea latte – something Wilson refers to as "tea tea latte" on TikTok. "Chai" is just the Hindi word for "tea" (via The Whistling Kettle), so you don't have to say it twice. Wilson's main point, however, is you don't have to go to Starbucks at all for a chai. You can make it at home – and make it much better.
Before moving to the U.S. at 18, Wilson was born and raised in Sri Lanka, so he knows his chai (via Bon Appétit). Much of his TikTok content is devoted to how to make the blend of black tea, milk, and spices at home. "When I saw a piece of our culture being commodified ... in the form of Starbucks' chai tea latte, I was amazed," Wilson told Bon Appétit. "When I tried it, it tasted nothing like our tea. It's bad, but the fact that people like it makes it worse."
TikTok's CEO of chai shows you how to make chai at home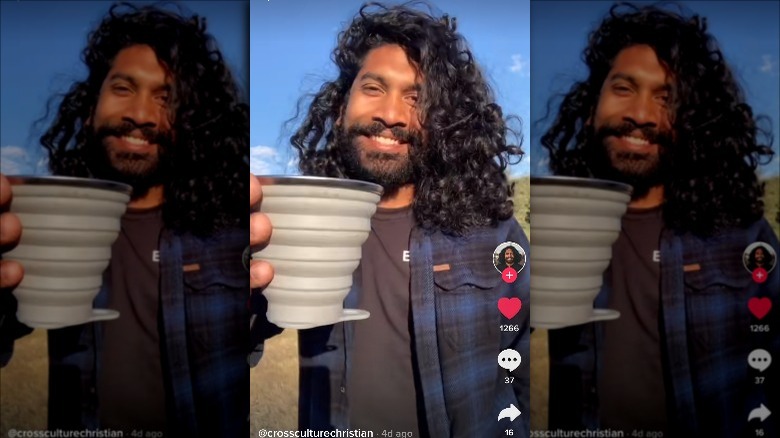 TikTok
Kevin Wilson acknowledges that at the ripe Millennial age of 30, he doesn't fit the stereotypical profile of a TikTok influencer. He also admits that he didn't start a TikTok account to see whether his chai videos would go viral. The Christian youth pastor initially wanted to see what all his young parishioners were doing on the platform. But he told Bon Appétit that TikTok isn't just for Gen Z. After making a TikTok about tea, he said, "I saw people my age who were curious about chai." So he made more chai videos and now has more than 200,000 followers. "People followed and started making chai," he said. "They were like, 'This is the best thing I ever made, I want more.'"
That's probably why Wilson keeps showing, again and again on TikTok, the many steps involved in making chai at home. After all, it's so easy to pull up to a Starbucks drive-thru and order a tea tea – er, chai tea latte. Wilson's rants against Starbucks upset at least one employee, whose comment Wilson featured in a TikTok video. "Please don't boycott chai tea lattes at Starbucks they are the easiest to make," the person had commented. Wilson responded in the video with a quote from Franklin D. Roosevelt: "'A smooth sea does not make a skilled sailor.' In the same way, convenient methods don't make quality chai."