Even Kate Middleton Doesn't Know If The Queen Eats This Food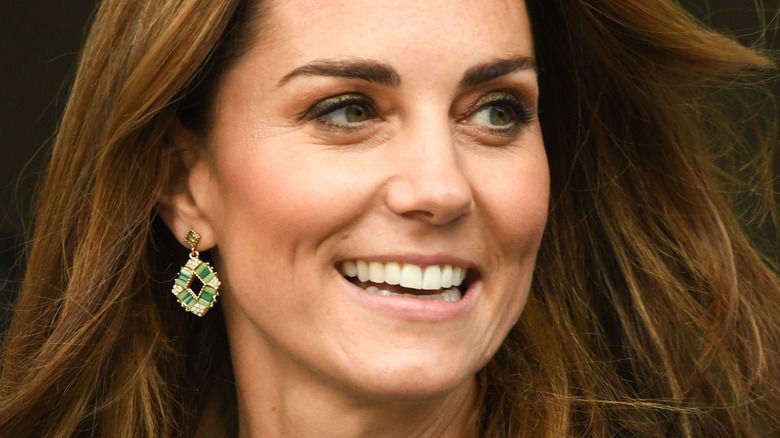 Shutterstock
Kate Middleton, the Duchess of Cambridge, is the epitome of grace and elegance, yet seemingly so down to earth in her public appearances. We love her commitment to early childhood development and education. We especially see this in her own commitment as a mother to her own children. When the duchess sat in on Giovanna Fletcher's podcast "Happy Mum, Happy Baby," Fletcher asked Kate to complete the sentence "I'm happy when..." Kate's finish was so perfect. She said, "I'm with my family outside in the countryside and we're all filthy dirty" (via Town and Country). Such a lovely testament to Kate as a mom and what she prioritizes. 
The Duchess of Cambridge also spends a great deal of time with Her Majesty, Queen Elizabeth II, and has had a good many meals with the beloved royal since she and Prince William wed in 2011. The duchess even made the queen a special homemade gift for her first Christmas at Sandringham — a jar of marrow chutney. Per Southern Living, the duchess explained in the documentary "Our Queen at Ninety," that she was nervous with this first gift, but the queen was clearly touched because the chutney was on the dining table the next day. Marrow chutney sounds quite lovely, but what about pizza? Does the queen eat this overwhelmingly popular food? Inquiring minds — at least those who are school age — want to know.
Does Queen Elizabeth II eat pizza?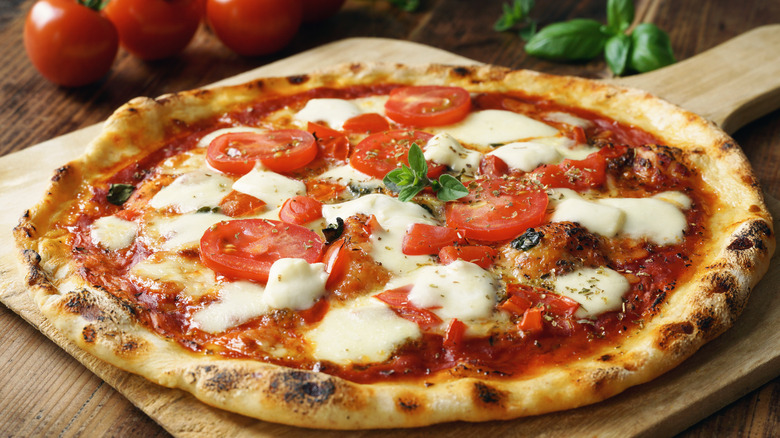 Shutterstock
According to People, during a visit to King Henry's Walk Garden where the Duchess of Cambridge made pizza with children, an 8-year-old asked the duchess, "Has the Queen ever had pizza?" Kate Middleton sincerely responded, "You know, that's such a good question. I don't know . . . Maybe next time I see her, shall I ask?" If she does, we would not mind knowing if Queen Elizabeth II is a fan of cheese or pepperoni pizza. But based on what the queen's former personal chef shared with The Telegraph, Queen Elizabeth does not each starches and favors foods like sole and vegetables. So, it's just a guess, but she probably has not chowed down on a slice of 'za in the recent past.
We do know the mom of three, however, spends time with her children — George, Charlotte, and Louis — in the kitchen and they do eat pizza. The duchess shared with Mary Berry from the BBC show "The Great British Bake Off" that her family also cooks together, and one of their favorite foods to cook with the children is pizza. Per She Knows, Kate said, "Actually, one of the last things we cooked together was your pizza dough. We made pizzas with your pizza dough recipe . . . They loved it. Absolutely loved it."