Popeyes Has Good News For Fans Of Its Chicken Nuggets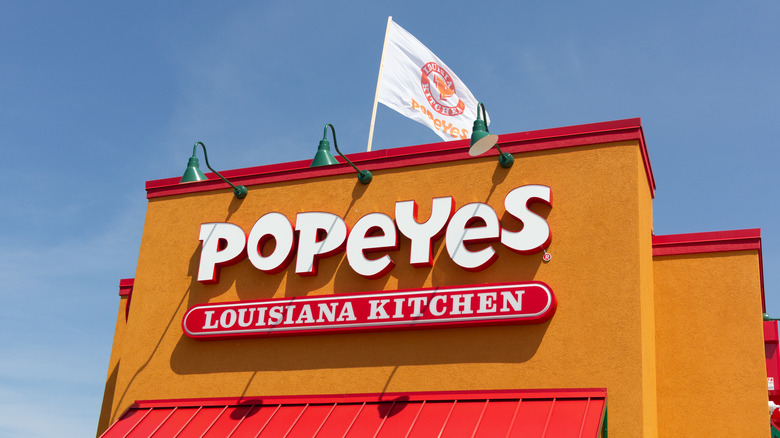 Shutterstock
You may recall from earlier this year when we reported there were numerous Popeyes chicken nugget sightings in Arkansas, Connecticut, Ohio, and Texas, prompting speculation that Popeyes would officially be rejoining the chicken nugget circuit after a nine-year hiatus. At the time, the chicken nuggets were still considered to be in the taste-test stage, but a few Popeyes customers were lucky enough to try them out before anyone else.
So far, the overall consensus from the early rollout is that Popeyes' new chicken nuggets are some of the best on the market — maybe even better than Chick-fil-A. Now those are fighting words right there. One Popeyes patron was so pleased with the nuggets that they awarded them a six out of five-star rating, reporting, "These nuggets from Popeyes right now are everything" (via YouTube).
It's been five months since news started to spread of Popeyes' new chicken nuggets, and we can officially confirm the wait is now over! Popeyes' chicken nuggets will be available nationwide this month for the first time since 2012, per Chew Boom.
Popeyes' nuggets will be available starting July 27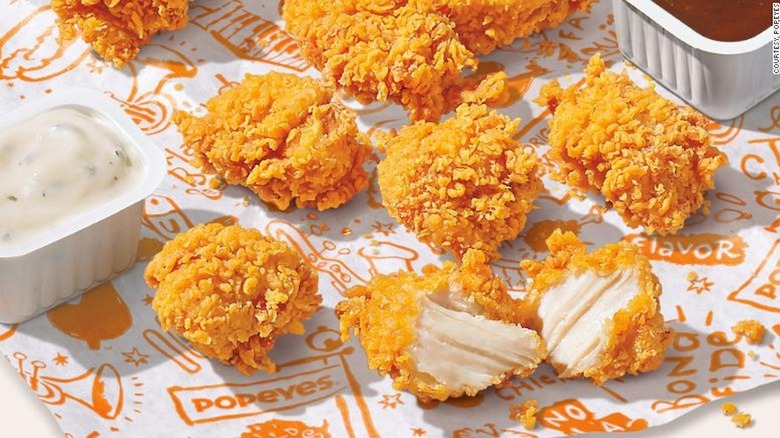 Popeyes
According to Chew Boom, Popeyes' newest addition to its nationwide menu is those infamous chicken nuggets we've been hearing about since the beginning of the year. The outlet describes Popeyes' new chicken nuggets as hand-battered white meat chicken breast, breaded in buttermilk. Of course, then the nuggets are fried to crispy perfection. Think of the nuggets as mini bite-sized pieces of Popeyes' beloved chicken sandwich sans the bread. That description alone is enough to make your mouth water.
This announcement has been a long time coming for fans of the Louisiana-style chicken chain and chicken nugget lovers everywhere. Currently, there is only one nugget flavor (the original), but you can dress up your nuggets however you'd like from Popeyes' array of sauces such as Bayou Buffalo, BoldBQ, Blackened Ranch, Buttermilk Ranch, Mardi Gras Mustard, and Sweet Heat. Starting July 27, Popeyes' chicken nuggets can be bought either in-store, online, or on the Popeyes app. Box counts range from four to a 48-piece.