Costco Fans Can't Get Enough Of These Vegan Almond Flour Tortillas
We've debated the merits of using corn versus flour tortillas to make quesadillas, and we've covered everything you need to know about corn tortillas and looked at the truth behind flour tortillas. But at Costco, there's a whole other type of tortilla you can snag: the Siete brand almond flour tortillas. Will you give these a try?
Instagram user @costcobuys snapped a picture of this product, and according to the caption, you can buy a 20-pack of these tortillas at Costco for just $11.79. The package states that these tortillas are grain-free, and they work for a paleo diet. The tortillas are also gluten-free, dairy-free, soy-free, and vegan friendly. Based on the second photo of the Instagram post, these tortillas are made with almond flour and tapioca flour.
Anyone who might be making a large batch of burritos or quesadillas might want to head over to Costco to pick up a package or two. This product is a great option if you want to ensure that your dish is free of any grains. However, these aren't allergy-free since the first ingredient is almond flour.
Here's what shoppers are saying about the tortillas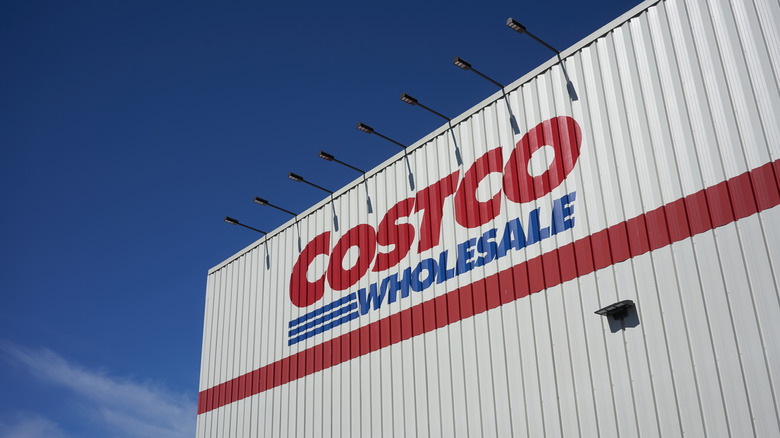 Shutterstock
Costco shoppers and fans were quick to comment on @costcobuy's Instagram post and share their own thoughts on the vegan almond flour tortillas. One thing to note is how good of a deal this 20-pack of tortillas is. A commenter said that at Whole Foods, it costs $7.99 for eight tortillas. "Yes they're amazing and SUCH a good deal!!" wrote a different person.
Another commenter seemed to enjoy Siete's other products as well, writing, "Yes, they're delicious! Their taco shells are also wonderful... and their Churro chips... amazing!!" Twenty tortillas can be a lot, and one person had a tip, recommending that you store them in a Ziploc bag or else they'll spoil quickly. 
Wondering what exactly you can do with so many tortillas? Check out these tortilla recipes that the whole family will love. You can whip up these recipes on a weeknight and have leftovers for lunch the next day.