Costco Shoppers Won't Want To Miss This Godiva Chocolate Deal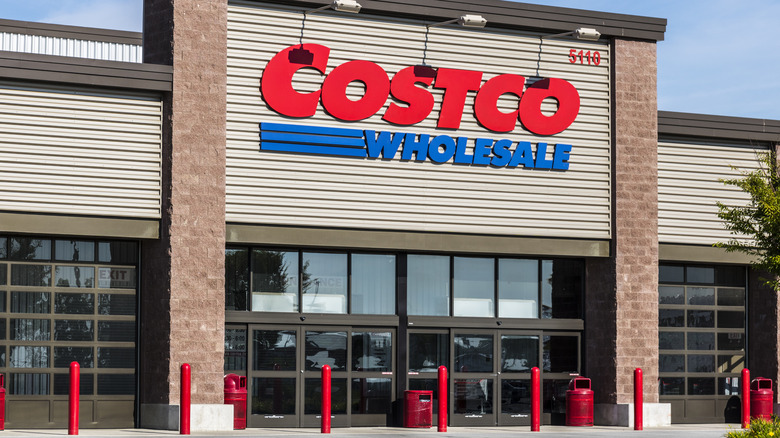 Shutterstock
For s'mores around the campfire or for trick-or-treaters on Halloween, you can't go wrong with an American classic like Hershey's. Yet, it doesn't take a refined palette to determine that Godiva is pretty much as good as it gets when it comes to chocolate. Considering the Belgian chocolatier is ranked among the 10 best in the world (via National Geographic), paying top dollar for a single box of their premium chocolate is completely worth it, especially if you have a sweet tooth.
Chocolates sold on the Godiva website start at $11.95, and gift baskets cost up to $356. In spite of the price, however, the product reviews speak for themselves: you get what you pay for. 
Whether you like white chocolate truffles or milk chocolate pralines, Godiva doesn't disappoint. And if dark chocolate ganache happens to be your favorite, you're in for an extra special treat. For a limited time, 14.6-ounce bags of dark chocolate ganache hearts are being sold at Costco for only $5.99. As shared by @CostcoBuys on Instagram, there's a limit of five per purchase, and they'll be available through July 25.
It's rare to find Godiva at such a low price
Though you might assume that Godiva's famously steep price is due to the fact that it's imported from Belgium, The Washington Post confirms that's not the case at all. Godiva sold in the U.S. is actually made in the U.S., so it's the quality of the chocolate that makes it expensive, not the fact that the brand is European. In fact, Godiva is just as much of a specialty in Europe as it is in the U.S. "Our couverture, or chocolate coating, is precisely the same as what we use in Brussels," said David Albright, president of Godiva Worldwide, per The Washington Post. "We contract with a manufacturing facility to process it identically and to ship [it] to both plants."
Due to pandemic-related financial issues, however, Godiva announced in January 2021 that it would be closing all 128 of its U.S. stores (via TODAY). That means the only Godiva sold in the U.S. will be online and at retail partners like Costco. While unfortunately it's no longer possible to experience Godiva in-store, any form of the chocolate is bound to be delicious, especially if you can get it for $5.99.