The Real Reason Ruby Tuesday Made Massive Changes To Its Salad Bar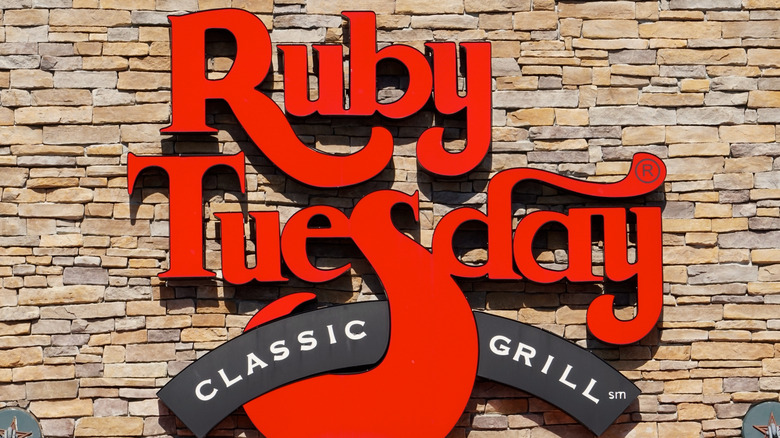 Shutterstock
Ruby Tuesday has a seriously slammin' salad bar. When you dine at a location of the chain, you can choose to make that happy little trip to the land of lettuce and toppings a delightful precursor to your entrée, or you can even let your salad masterpiece shine as the main event (and scarf it down, then go back for another)! The option is all yours. If it's been awhile since you've been to a Ruby Tuesday, you'll be happy to find out the chain made some changes, resulting in more options on the salad bar in 2017.
According to Clark, after Ruby Tuesday faced a drastic 16.8% decline in total revenue accompanied by a disparaging 4% drop in same-restaurant sales for the fiscal third quarter of 2017, the chain decided to make some changes and focused on the superior feature, its Garden Bar. Former interim president and CEO Lane Cardwell told the outlet that the change to the Garden Bar was the largest change that Ruby Tuesday had made in a decade. So, what were the enhancements?
How Ruby Tuesday upped its Garden Bar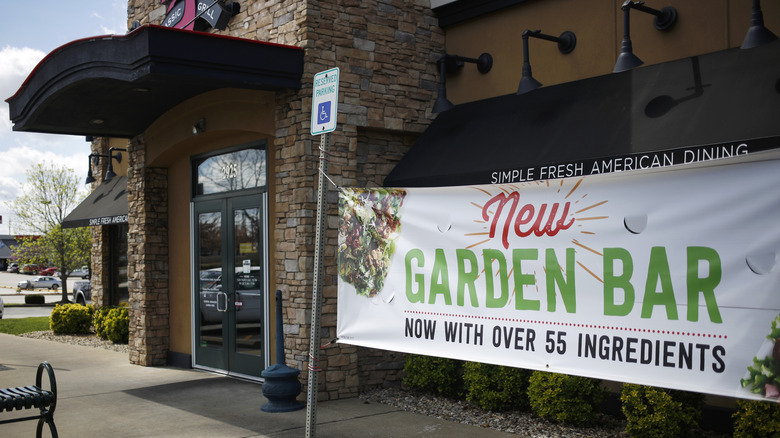 Bloomberg/Getty Images
Before the great salad shakeup of 2017, Ruby Tuesday had more than 36 ingredients on the Garden Bar at all of its locations. In the spirit of more is better, the brand kicked up the number of options to more than 55. According to Clark, those new options included fruits, vegetables, cheeses, and crunchy toppings. Eight new salad dressings made in-house were also added to the lineup.
More changes took place at Ruby Tuesday during the COVID-19 pandemic, as the chain had to close almost all of its dining rooms for a period of time. According to Brand Innovators, as the restaurants reopened, the company improved its to-go offerings and added the Garden Bar with 50 items to choose from as an option you can order online. Though close to a third of the chain's locations ultimately closed during 2020, the remaining restaurants are not giving up the Garden Bars. As Chief Marketing Officer Jennifer Boyd Harmon told Brand Innovators, "79% of our guests still want it served in the same exact way they've always had it." And we've always had it with all the pumpernickel croutons we could balance on a plate.