The Truth About Ruby Tuesday's New 'Libby's BBQ' Menu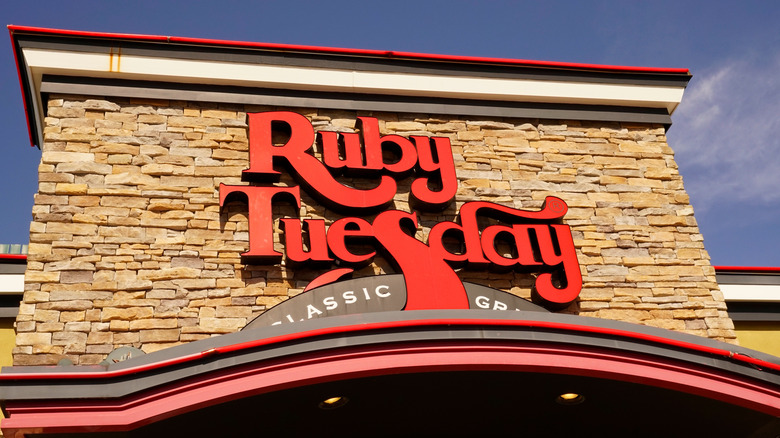 Shutterstock
Ruby Tuesday has introduced an entirely new line of BBQ-style entrées, just in time for the summer season. Known as "Libby's BBQ," the limited-time menu will be available at all Ruby Tuesday locations between now and September, reports Chew Boom.
Developed in Ruby Tuesday's own test kitchens, Libby's BBQ began as a delivery-exclusive concept before being incorporated outright into the Ruby Tuesday dine-in menu. Main offerings include smoked brisket and pulled pork –– available in both sandwich and entrée form–– as well as barbecue ribs. For real BBQ-lovers, there's the BBQ Trio meal, a combination plate of brisket, pork, and smoked sausage. Orders can be paired with any of a number of exciting new cookout-style sides, including potato salad, baked beans, and coleslaw (for traditionalists, french fries and tater tots are still on deck). Apart from the ribs, all of Libby's BBQ menu items are served with the customer's choice with one of three mouth-watering sauces: Carolina BBQ, Alabama White Sauce (a mayonnaise and horseradish-based BBQ sauce, per Allrecipes), and classic BBQ.
A natural fit, but for a limited time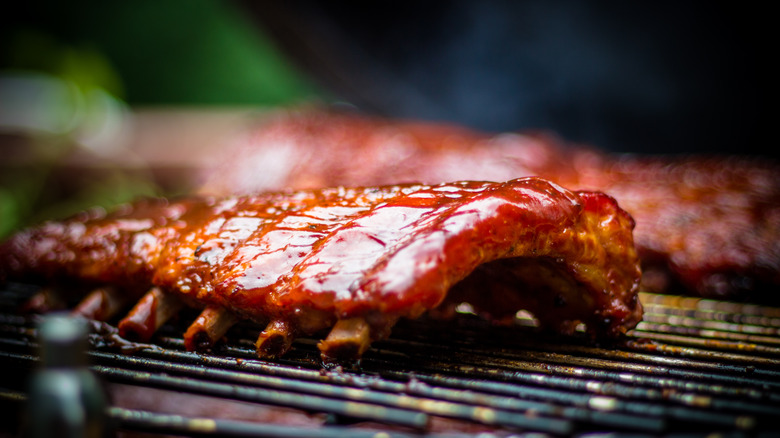 Shutterstock
The seasonal menu comes at a time of transition and reinvention for Ruby Tuesday, whose parent company (fresh out of bankruptcy as of February 2021) welcomed two new executive members to its board in June (via FSR). Libby's BBQ is very much in line with Ruby Tuesday Inc.'s vision for the future of its brand, a key component of which is –– per Businesswire's reading of the company's Chapter 11 reorganization –– a commitment to the development of its delivery services and off-premise sales. With the seasonal BBQ menu originally conceived of as a delivery-exclusive menu, Ruby Tuesday's looks as though it's making good on that promise.
But besides preparing the company for an eventual shift towards delivery and off-premise sales, Libby's BBQ makes perfect sense with the existing Ruby Tuesday's dine-in menu.  "At Ruby Tuesday, we are known for our fresh Endless Garden Bar and our Fall-Off-The-Bone slow cooked baby back ribs," Chief Marketing Officer Jenifer Boyd Harmon said in a press release published on Businesswire. "[That makes] Libby's BBQ a natural fit and [gives] our fans another great reason to dine with us." Fans will have all summer to decide if they agree with Harmon.