Disney's New Avengers-Themed Restaurant Will Blow Your Mind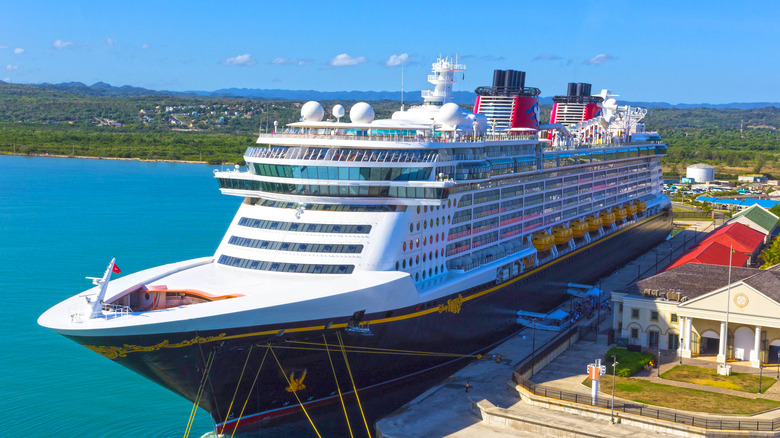 Shutterstock
Disney Cruise Line has yet again expanded its options to help you experience the universe of the Avengers. This new experience will be offered on the Disney Wish cruise ship and is set to debut in 2022 (via Disney Cruise). Cruise passengers will be able to dine with Ant-Man and The Wasp at the Avengers: Quantum Encounter, a unique dining Marvel-themed restaurant. 
Each table will get its own Quantum Core, which will allow guests to shrink and grow objects "at the push of a button" while helping the Avengers team on the latest mission. There is also reported to be a special mission-oriented menu — and we can't wait to see it. Sneak peeks tell us fans will be dining on dishes inspired by African Wakanda, Eastern European Sokovia, and the Avengers' home base of New York City (via People). This interactive dining experience is sure to be a hit.
More Avengers action, more Disney adventure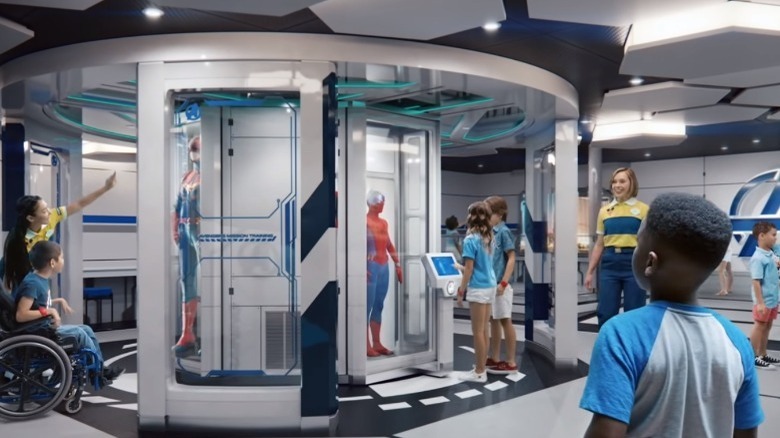 Disney Cruise Line
Young Avengers fans can experience even more fun with an added Kids Club Avengers experience, too. On board Disney Wish, children ages 3 through 12 will be able to participate in the Marvel Superhero Academy. At this home base, young heroes will be able to craft their own super suits and train alongside their favorite Marvel characters like Spider-Man, Black Panther, Ant-Man and The Wasp! These new suits will be ready for battle-testing against some infamous Marvel villains, too. 
For those wondering just how much source material Disney has to use to create this interactive cruise experience, as of 2019 and counting only through "Spider-Man: Far From Home," total movie count time in this cinematic universe was at 3,000 minutes (via Hindustan Times). That's 3,000 minutes of canon footage, not counting TV hits like "Agents of S.H.I.E.L.D." and the popular new hits "Loki" and "Wandavision," not to mention movies like "Black Widow."
As with any Disney experience, Avengers is only one aspect of a much wider world that is offered on the upcoming Disney Wish. There are also specific experiences designed for both children and adults from waterslides to "Frozen's" Arendelle that will surely delight the whole family.