Only 5% Of All People Think This Fast-Food Chain Has The Best Breakfast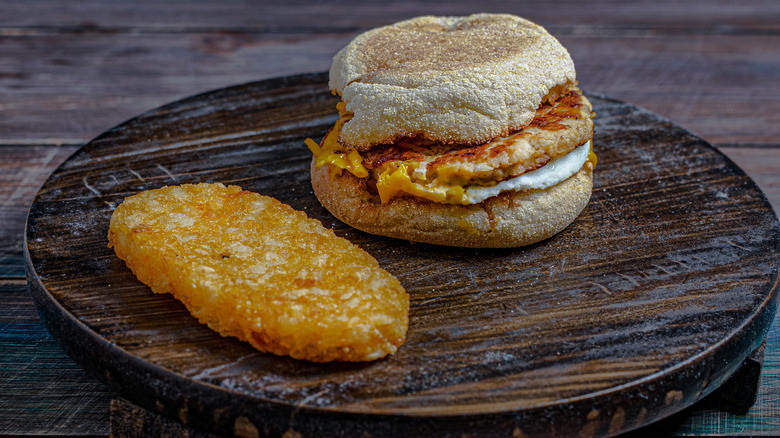 Shutterstock
Fast-food breakfasts are great when you have to be somewhere early and don't have time to throw something together before you head out the door. We love the McGriddle and our Starbucks egg bites. Yet, some chains' breakfasts are just superior to others — and we get that.
We put out a YouTube poll, asking everyone to tell us their favorite fast-food spot to grab breakfast, and one chain lost by a landslide. Specifically, the 35,000 respondents had McDonald's, Wendy's, Chick-fil-A, Taco Bell, and "Other" to choose from. 
McDonald's was the most popular, with 53% of votes. Wendy's got 10% of votes, and Chick-fil-A ended with 23%. Only 5% selected Taco Bell for having the best breakfast. Even the "Other" category had more votes backing it, standing at a sizable 9%.
It's not like Taco Bell has a smaller fan base than the other three chains. In fact, Taco Bell ranked higher than Wendy's in Eat This, Not That's 2020 ranking of the top five fast-food chains. So why are there so few people loving Taco Bell's breakfast?
Taco Bell's breakfast options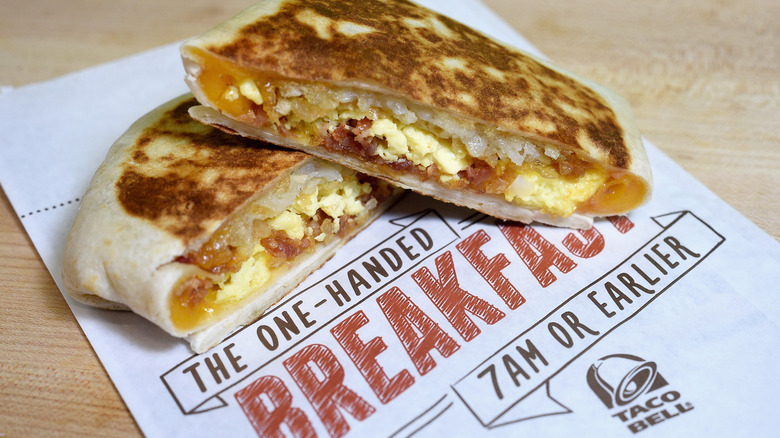 Joshua Blanchard/Getty Images
It's not like Taco Bell doesn't have any breakfast options at all, with its Breakfast Crunchwrap and burritos. But maybe it isn't so much about the kind of food items that Taco Bell offers, but more about their service, particularly at the beginning of the coronavirus pandemic in 2020.
A CNBC article noted that Wendy's did especially well with serving breakfast during this time, adding to its same-store sales growth. Taco Bell chains, on the other hand, opened later during the height of the pandemic, therefore discouraging people from ordering from its breakfast menu.
So perhaps, it was more due to availability that allowed people to warm up to Wendy's breakfast choices, while growing distant from Taco Bell's menu. And we all know about the large fan following that Chick-fil-A and McDonald's have over their breakfast items (ahem, those McMuffins).
It's okay, we'll stick to Taco Bell for our Super Bowl parties.