People Are Freaking Out Over This Smoked Cream Cheese TikTok Recipe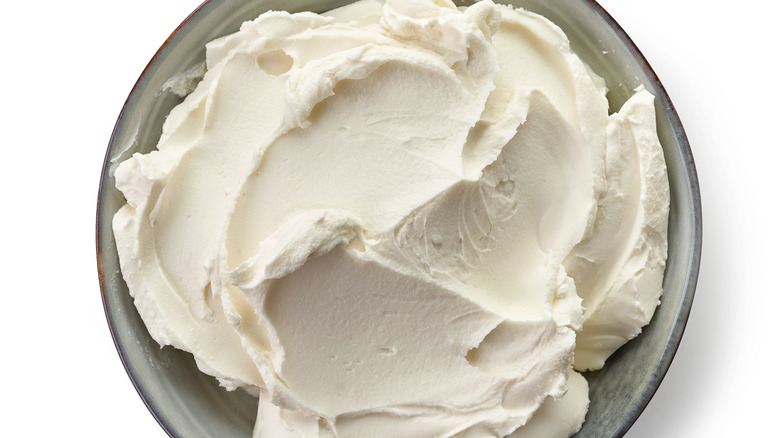 Shutterstock
We love it every time a new food innovation takes over TikTok. While swiping mindlessly into the night, a new viral food experiment will stop us in our tracks. There are hacks that make cooking quicker and easier, as well as delicious recipes we try as soon as we can get our hands on the ingredients. From cringe-worthy food trends that maybe shouldn't be tried at home to jokes on restaurant marketing accounts that are fun to laugh at, it seems like there's always something new making the rounds on "foodtok."
The latest viral food trend emerged right in time for peak barbecue season, and you'll never guess what it entails. We were surprised because we've never seen anything like it before, but the end result will definitely have your mouth watering. TikTok user @bigksque let us in on a special recipe for smoked cream cheese, and we break down all the details below.
The smoked cream cheese recipe
In the TikTok video, Kevin B. (@bigksque) details each step in the recipe, and it looks totally doable. He uses his barbecue pit to smoke the cream cheese after preparing it with a delicious rub seasoning. Kevin is a Tennessee-based barbecue and grilling blogger, according to his Instagram profile.
Kevin learned the recipe from his future sister-in-law, who send it to him on Facebook. He starts with a whole block of normal store-bought cream cheese. It's laid on a large piece of aluminum foil and coated with olive oil. Then, he adds some rub seasoning. Any type will do, he says, but he uses Blazing Star Pork'n Rub and Deez Nuts Pecan Rub in the video. After that, it's ready to go in the pit for two to three hours at 200 to 250 degrees.
The final shot of the TikTok video is Kevin serving the smoked cream cheese with crackers, taking a bite, and flashing a thumbs up at the camera. It looks absolutely scrumptious and so easy to make. The next time you're planning a barbecue day, consider trying this smoked cream cheese specialty.