Do Whole Foods Employees Really Get An Extra Discount For Having Low Cholesterol?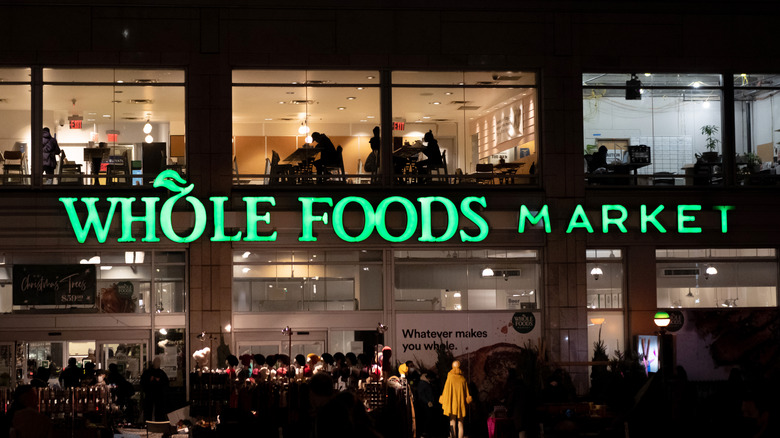 Alexi Rosenfeld/Getty Images
Among national supermarket chains, Whole Foods is a leader in the sale of natural and organic food. A 2017 report by Medium placed the brand as the largest certified organic retailer in the U.S. — not to mention the only national chain to have achieved certification across all departments. The company's emphasis on healthy eating and lifestyles is written right into its Core Values statement, in which the store chain commits itself to providing customers with natural and organic foods of the highest quality.
You might not have known, however, that the chain's passion for health guides not only its relationship with customers, but with employees, too. In its Core Values statement, the organic grocer makes a formal commitment to offer employees work that promotes individual flourishing and excellence. Over its 40-year-plus history, Whole Foods has made good on this promise, including offering a comprehensive health insurance program and company stock to long-term employees (via CNBC). One of the most notable — and controversial — programs created to further the goal of employee flourishing has been the Team Member Healthy Discount Incentive Program.
A controversial incentive program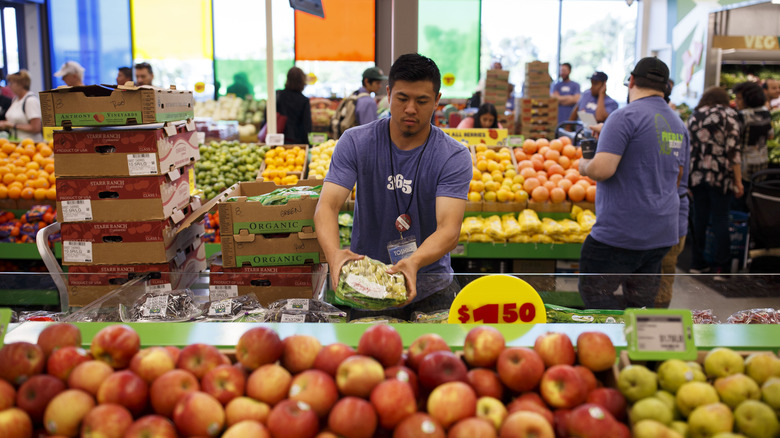 Bloomberg/Getty Images
Originally launched in 2010, the incentive program encourages Whole Foods employees to live a healthy lifestyle by offering store discounts to employees who achieve and maintain certain health goals. As a matter of course, all Whole Foods employees are guaranteed a 20% store discount. Those who participate in and satisfy the requirements of Whole Foods' Healthy Discount program are eligible for an additional 10% off if they are able to maintain low levels of cholesterol and blood pressure, as well as a BMI below 24 (via Jezebel). The incentive program also requires employees to abstain from smoking.
When it debuted in 2010, Healthy Discounts caused some controversy. Shortly before the program was instituted, Whole Foods founder John Mackey published an op-ed in The Wall Street Journal arguing against the Obama administration's proposed healthcare reforms and offering some reform ideas of his own. In light of his apparent opposition to publicly funded healthcare, Mackey's plan for Whole Food employees was seen by some (notably, Mother Jones) as misguided. More than a decade later, though, the program appears to be going strong — although now it's just called "an opportunity to increase ... discount[s] up to 30%" (via Whole Foods). Not quite as catchy but perhaps less controversial.