The Real Difference Between Baking And Cake Decorating, According To Buddy Valastro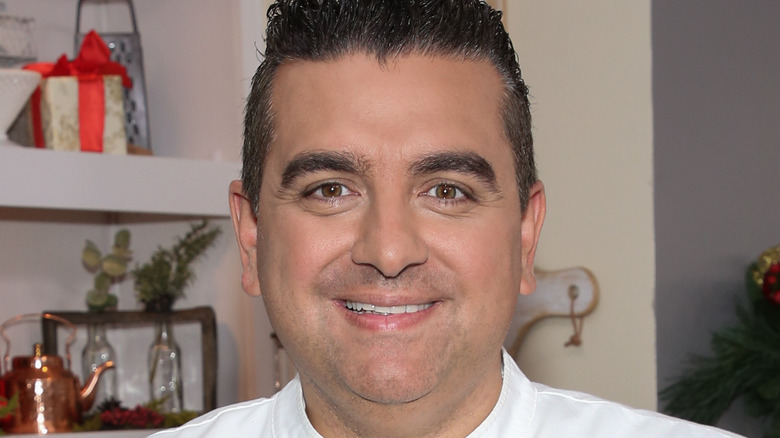 Paul Archuleta/Getty Images
Buddy Valastro, owner of Carlo's Bakery and star of the TV show "Cake Boss", certainly knows more than the average person when it comes to baking. With a career focused on baking and cake decorating, as well as a family history centered around the two, Valastro is the man to know when you need a cake that'll impress (via TLC). It shouldn't be surprising that supermodel Gigi Hadid chose to pair up with the famous baker for an internship to master the art of cake decorating.
The two are a great team — a video featured on Harper's BAZAAR shows them decorating a simple white cake with a floral garden design. Both are equally excited to be working with the other, though Valastro is clearly the mentor in this scenario. We're curious to see if they'll reverse the roles so that he can try his hand at modeling!
As they decorate their cakes the two joke about the difficulty of talking, never mind being interviewed, while meticulously designing ornamental details out of frosting. Valastro remarks in the Harper's video that focus and attention are key when decorating. Nevertheless, he views cake decorating as a creative art, whereas baking requires precision much like "a scientific formula." He clearly loves what he does, and tells Hadid that baking gives him a feeling of satisfaction. There's no doubt that he's found his calling as a baker and cake decorator.
What are Buddy's keys to success when baking?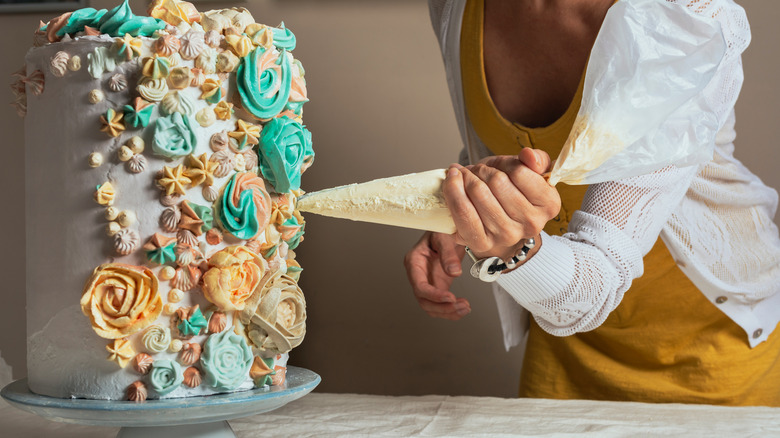 Shutterstock
As Valastro points out, baking requires a fair deal of precision in order for flavor, texture, and composition to come together into a visually appealing result that also tastes delicious. Not only do ingredients have to be carefully measured, but temperature, baking time, ingredient quality, and the proper method must all be in coordination for a perfect baked good. If you're just whipping up a batch of cookies in your kitchen, you might not worry too much, but if you're regularly baking wedding cakes like the Cake Boss, precision is essential.
Thankfully, Valastro has the chance to explore his artistic side while decorating the cakes he bakes. All the same, Valastro and Hadid notice that it also requires plenty of focus. The supermodel appears to be a natural and Valastro doesn't hesitate to praise her skills. Who knows what creation the two will work on next?