Why Some Papa John's Employees Were Required To Sign An NDA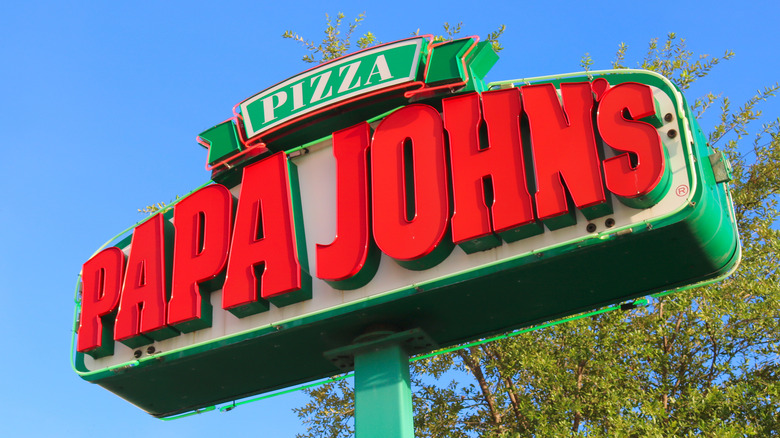 Shutterstock
We may receive a commission on purchases made from links.
For some, Papa John's might be their favorite place from which to pick up a pizza or have a pie delivered. Even if you have yet to taste the brand's creations, you have likely heard the slogan, "Better Ingredients, Better Pizza" and if you're a fan, that may be what keeps you coming back for more. Whether you love the spinach Alfredo, BBQ chicken bacon pizza, garden fresh pizza or the classics, such as pepperoni or cheese pizza, you will find something that suits everyone's tastes. 
With 5,000 locations and counting throughout the United States and the world, according to Papa John's website, it's likely you have a Papa John's nearby. Although Papa John's may be a well-known name, it has not always been in the positive spotlight.
The founder, John Schnatter, has been known to ruffle plenty of feathers, from employee complaints about working conditions that date back to earlier years in the company, according to an article in People, to inappropriate comments and racism. Eventually, Schnatter was forced to resign when his excuses were no longer sufficient, and it was obvious he was becoming a liability for the very company he created, according to an article in Forbes. However, before this happened, he sent one more creation out into the world while still CEO.
Here's why Papa John's employees had to sign an NDA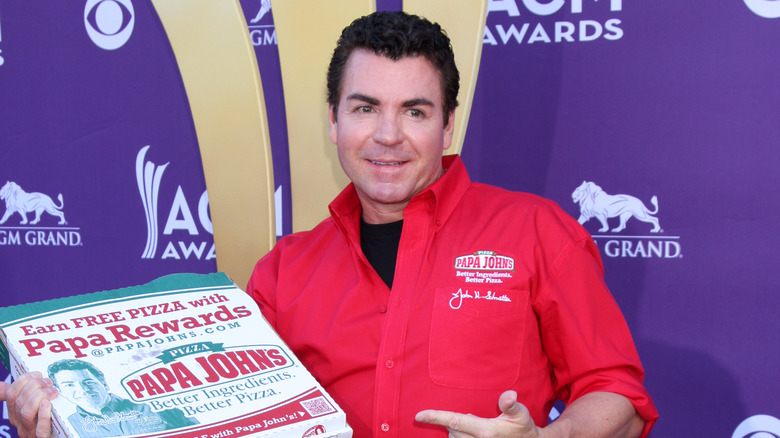 Shutterstock
Many business owners reach a point in their career where they want to tell their story about what inspired their money-making idea and share the inside process of how they were able to build their company. So it's no surprise that brand founder John Schnatter chose to write a memoir about Papa John's, from his perspective, of course.
But, before the book "Papa: The Story of Papa John's Pizza" was published, employees at the company's corporate headquarters were required to sign a non-disclosure agreement, also known as an NDA, as well as other confidentiality documents, according to Forbes. These types of agreements prevent employees from discussing insider information. In this case, the NDA forced employees to refrain from discussing Schnatter's personal life (via Forbes) and likely any details from inside corporate headquarters.
Now, it can be easy to think this was just one more not so cool act by Schnatter, but when it comes to publishing, this is often a standard business procedure. However, since the memoir was released in January 2017, according to Amazon, consumers have learned more information about the levels of disrespect, discrimination, and racism that were permitted at Papa John's (via Forbes), which clearly indicates that someone (or multiple someones) did not hesitate to share their personal experiences with the world. Yikes.