Uber Eats Just Announced A Massive Expansion To Its Grocery Delivery Service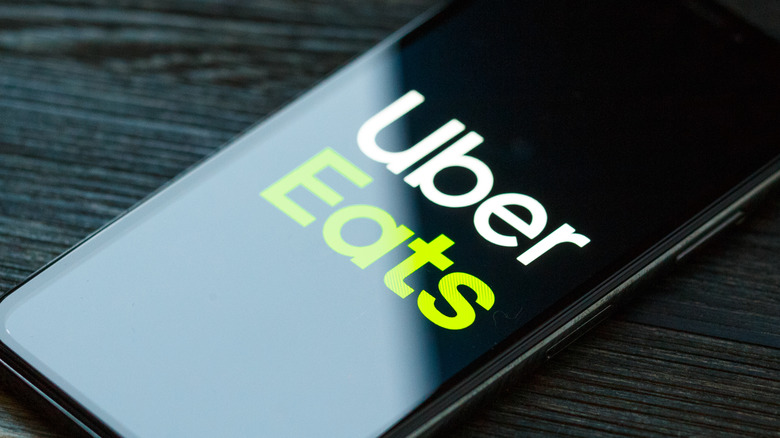 Shutterstock
If you have been wanting to try out the Uber Eats' grocery delivery service but haven't been able to because of your location, we may have some good news for you. Uber has just expanded its on-demand and scheduled grocery delivery service to 400 cities and towns across the country. So, if you are in one of those cities, including "major markets" like San Francisco, New York City, and Washington D.C., you now have the chance to try out the service, according to their website.
The strategic move is Uber's "first major grocery expansion in the U.S." According to Uber, this growth has more than doubled the availability that was previously in place, and more areas will be added throughout the year — meaning a lot more people will have access. To speed up the rollout, Uber collaborated with Albertsons Companies, Inc. on a 1,200-store partnership. According to Fortune, Albertsons is the second largest supermarket chain in North America, after Kroger, and includes stores like Safeway, ACME, Tom Thumb, Southeastern Grocers, and New York's Red Apple Group. This means, when using the Uber Eats' grocery delivery service, you might even get to choose products you are already familiar with from stores you know and love.
Uber Eats is staying competitive in the grocery delivery market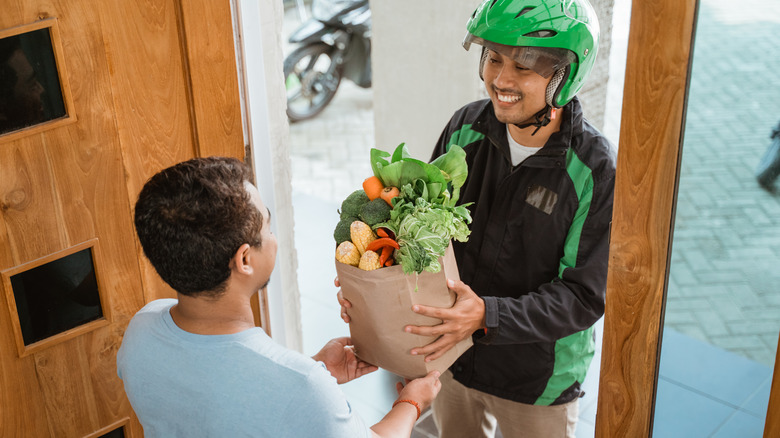 Shutterstock
Uber launched its grocery delivery service in July 2020 and has already gained an impressive amount of customers. "Today nearly 3 million consumers order groceries and other essentials each month through Uber," according to Raj Beri, Uber's Global Head of Grocery and New Verticals (via Uber), and slowing down isn't on the radar.
According to The Verge, Uber plans to make grocery delivery available to customers nationwide by the end of the year, but they will have to compete with competitors like Amazon and Instacart. The outlet explains that Uber's core business, ride-hailing, took a hit during the pandemic, and the company looked to food and grocery deliveries to make up for some of the lost profits. According to The Verge, Uber has acquired a number of smaller companies like Postmates, Cornershop, and Drizly, but still faces driver shortages and, unfortunately, ride fares may still be up by as much as 40%. But there's a bright side on the grocery delivery side: Customers who use Uber Pass and Eats Pass will get free delivery with all grocery orders over $30, according to Uber. Besides, who needs to take an Uber to the store, when Uber can bring the store to you?