The Reason Arby's Is Removing 5 Of Its Menu Items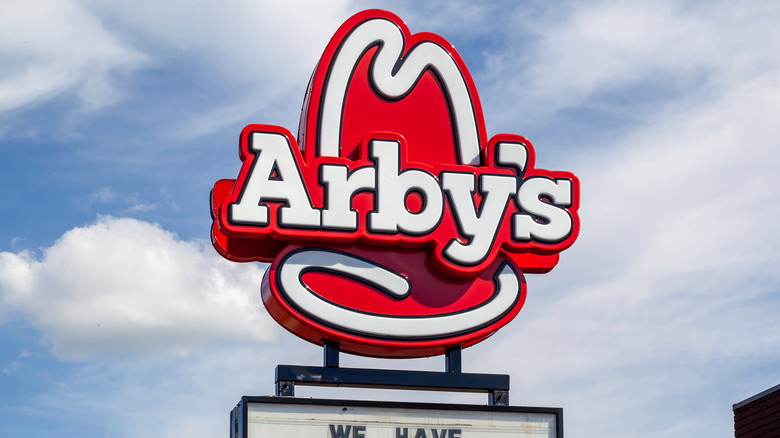 Shutterstock
If you go to Arby's for its Loaded Curly Fries or Potato Cakes, you may leave with a large serving of disappointment. According to a self-described current employee who goes by CoolDude946 on Reddit, the two menu items will be replaced by a different fried potato product: crinkle fries. "There is nothing we can do about it, it was corporate decision" CoolDude946 went on to explain.
Brand Eating confirms that not only will loaded curly fries and potato cakes be leaving all Arby's locations, so will the Loaded Italian Sandwich, the Pizza Slider, the Ham Slider, and Capri Sun. While Capri sun will be replaced by Honest Kids juices, and the Loaded Curly Fries and Potato Cakes will be replaced by Crinkle Fries, unfortunately, it seems the three sandwich offerings will simply be pulled from the menu. There also won't be any similar alternatives, because Arby's is also removing the ingredients used to make them from its kitchens. That means pepperoni, salami, ham, marinara sauce, garlic aioli, and red wine vinaigrette won't be featured in any Arby's items, not even the ones in its secret menu.
Arby's sales are to blame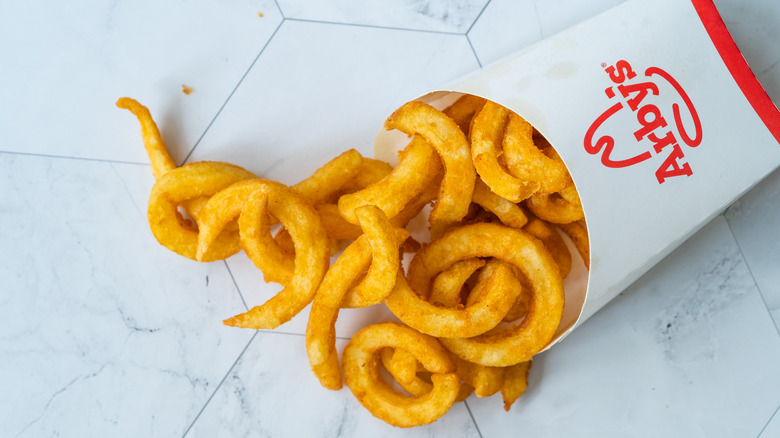 Shutterstock
After Arby's announced they'd be discontinuing Potato Cakes and Loaded Curly Fries, loyal customers were quick to vocalize their disappointment on Twitter. Based on those reactions, you might be tempted to accuse the company of being oblivious to what its customers actually wanted. 
But judging from a statement by an official Arby's spokesperson, the feedback on social media isn't reflective of the company's market testing, which indicated customer demand had shifted in a new direction that warranted the menu changes (via The Takeout). "Our Curlies have long been a fan favorite, but after many months of R&D and extensive market testing, customers made it clear our all-new Crinkles were a hit and we had created a true companion on equal footing to its legendary predecessor," Arby's told The Takeout.
Arby's insists that customer satisfaction is its main priority, reassuring fans of the five discontinued menu items that the decision simply means that there are even more delicious options to look forward to for the future.