You Can Win A Private Cooking Lesson With Giada De Laurentiis. Here's How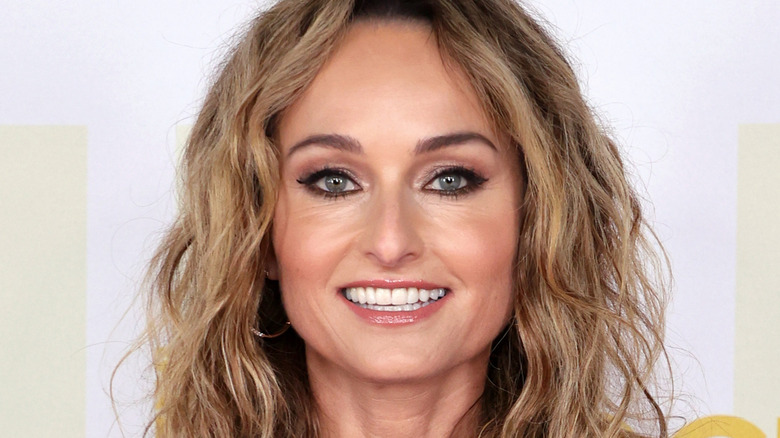 Kevin Winter/Getty Images
In addition to the numerous cookbooks she has released over the years, chef and television personality Giada De Laurentiis has taken her fans through countless recipes on her various television shows. She has sautéed and diced and roasted, whipping up Italian staples on her first show, "Everyday Italian," which began airing in 2003, and then brought fans into her life with "Giada at Home," another show that aired for well over a decade, ending in 2020 (via IMDB). 
And, that's not even counting all the other series and specials she has appeared on, including "Giada's Holiday Handbook," "Giada Entertains," and "Giada In Italy." Whether you're a beginner or a seasoned home cook, chances are you've picked up a few tips and tricks from De Laurentiis over the years if you've tuned in to her shows. 
And now fans have the chance to bring her from the television screen to their own homes — well virtually, at least. De Laurentiis has decided to auction off her talent and time for a good cause, offering a private virtual cooking lesson as part of a fundraiser for Stand Up To Cancer (via Twitter). The organization raises funds for cancer research, a cause that is near and dear to De Laurentiis' heart, as the chef lost her brother to melanoma in 2003.
Here's how you can win - and what the cooking lesson will be like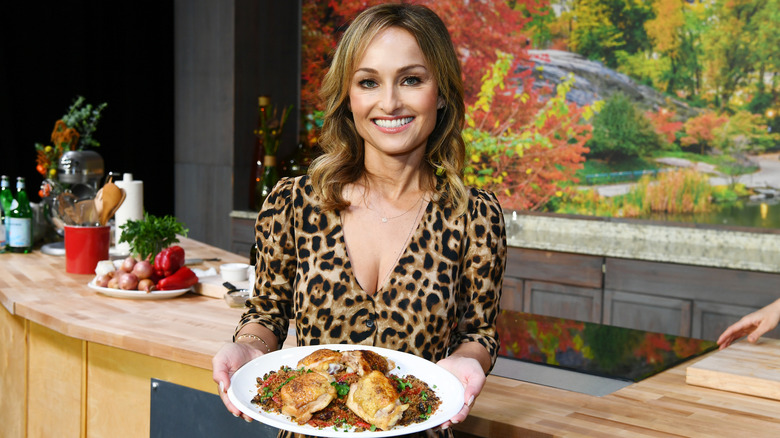 Dave Kotinsky/Getty Images
You can enter to win the private cooking lesson simply by making a donation to Stand Up To Cancer — the more you donate, the more entries you get (via Prizeo). Fans that splurge on a larger donation will also receive a few bonus items, too, even if you don't snag the grand prize of the cooking lesson. With a donation of $150, you'll get a special Stand Up to Cancer apron to protect your clothing in all those kitchen adventures. Those that donated $500 also received a signed copy of De Laurentiis' latest cookbook "Eat Better, Feel Better" as well as a personalized note from the chef herself (though this tier has since sold out). Everyone who donates any amount will also be entered to win the Stand Up To Cancer apron signed by the chef.
So, how will the lesson work if you're the lucky winner? The person chosen will get all the ingredients needed to make the meal delivered to their doorstep, and then will log in to meet De Laurentiis for a private video chat where they'll be taken through the cooking lesson via a virtual video platform. The winner is also able to invite a few family and friends to join in and indulge in the experience, mimicking all the delectable dinner parties De Laurentiis herself has hosted on her show. The grand prize winner will be drawn on August 9, 2021 per the official contest rules.