The Fishy Restaurant: Impossible Burger Robert Irvine Called Delicious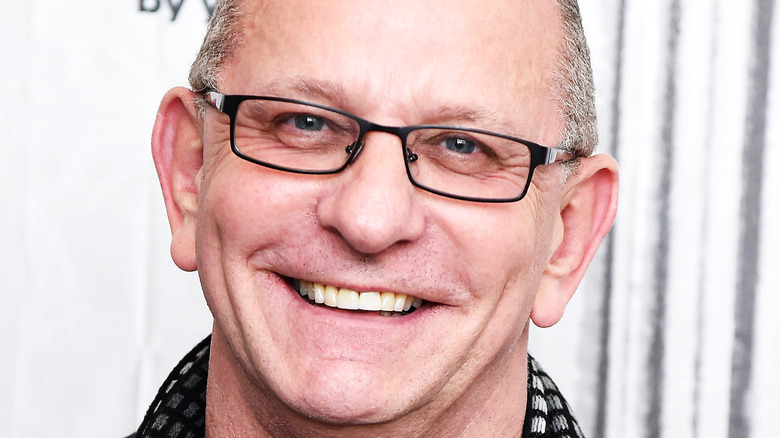 Gary Gershoff/Getty Images
If there's one takeaway from Food Network's "Restaurant: Impossible," it's that when host and British chef Robert Irvine gives you advice, the best course of action is to follow it to a T. Despite how stubborn the chefs are, or how lazy the manager may be, Irvine always manages to get his way. Within two days, he tweaks family recipes while preserving restaurant legacies. In addition, he modernizes outdated menus and interiors, ultimately paving the way for restaurants to have successful futures.
Dunbar's Famous N'Awlins Creole, located in the heart of New Orleans, is yet another success story to come from "Restaurant: Impossible." According to the restaurant's official website, Irvine's revitalization of the menu now attracts tourists and celebrities from all over and even led to the eatery being featured in gourmet magazines. As seen during season 17's episode titled "Friends In Need," the food was already a hit at Dunbar's before Irvine stepped in, but, after Hurricane Katrina struck in 2005, their business reached an all-time low (via Food Network). "Dunbar's relocated to the cafeteria of the Loyola University Law School," the restaurant explained on their website, "The food was still wonderful, but the feeling was not the same."
Dunbar's is now famous for their fried oyster Rockefeller burger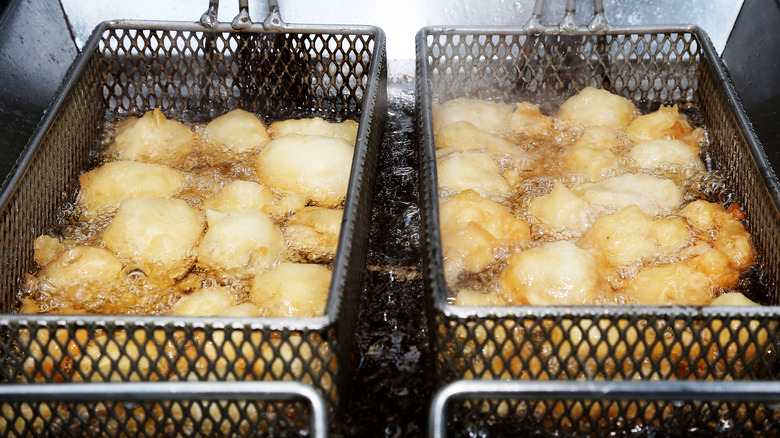 Dianne Manson/Getty Images
Since Dunbar's Creole already experienced prior success, Irvine's goal was simply to bring out the best in what was already on the plate. Their menu has always been filled with creole specialties, seafood platters, and, most notably, oysters. With Irvine's guidance, the restaurant introduced its current, updated menu, which includes a $14 fried oyster Rockefeller burger, according to Nola.com. It may be a steep price for a burger, but Irvine says it's worth it. When sharing the recipe on Twitter, Irvine wrote, "Oysters on a burger? It might sound crazy, but the final result is delicious!" 
Per the recipe, the burger consists of an 8-ounce beef patty topped with fried, shucked oysters and crispy bacon (via Chef Irvine's official site). But what takes this oyster burger to the next level is its Rockefeller topping: a spinach and cheese mixture made with Boursin and Parmesan cheese, garlicky spinach, and a white wine sauce. Far from fishy, the final result is a Southern delicacy, winning over both Irvine and hungry diners alike. Safe to assume with the growing popularity of this menu item that Dunbar's won't have to worry about business slowing down anytime soon.