Why This German Rom-Com Is Bobby Flay's Favorite Food Movie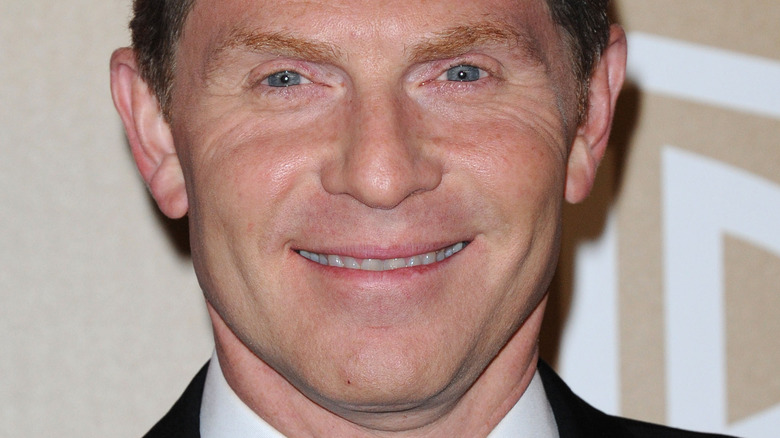 Shutterstock
Celebrity chef Bobby Flay tries to be as relatable as he can, delighting his fans with his delicious recipes. He doesn't take his responsibility as a powerful TV personality lightly either. He told Food & Wine, "I love that you're able to reach lots of people and teach, whether it's a small little tip or a full meal or somewhere in the middle. I think it's good to be able to inspire people to cook food like you do."
Flay understands cooking rather well, of course. He explained that he knows, for many viewers, food needs to feel accessible, not intimidating. He said, "If I do something like grilled quail, it has less appeal because people think to themselves, I don't even know what quail is!"
Also, Flay is greatly inspired by other chefs from the industry and is always looking for inspiration everywhere. In a podcast with his daughter, Sophie, the chef spoke about one of his all-time favorite cookbooks, "The Barbuto Cookbook: California-Italian Cooking from the Beloved West Village Restaurant," penned by Jonathan Waxman (via SheKnows). Flay is quite familiar with Waxman and has worked with him in the past. He said that he was inspired to incorporate many more Southwestern flavors into his dishes thanks to Waxman. Flay also revealed he's a fan of a particular film that left a strong impact on him.
Bobby Flay can't get enough of this film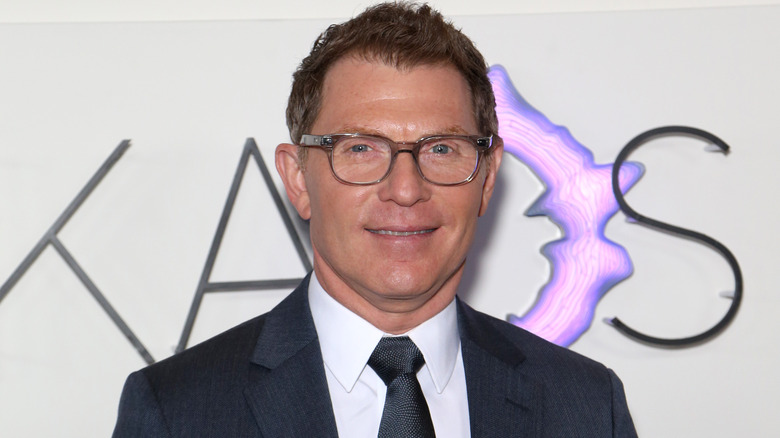 Gabe Ginsberg/Getty Images
Bobby Flay recently discussed a plethora of cookbooks with his daughter Sophie on their intriguing podcast, "Always Hungry." During the conversation, Flay spoke about a film that's incredibly close to his heart. It's called "Mostly Martha" and Flay said that it's his favorite food-based film of all time. According to IMDb, the German movie was released in 2001 and has a really lovely premise, as it follows a tough chef and her niece as they try to work out their differences with the help of a friendly sous-chef while discovering delicious food together.
For Flay, "Mostly Martha" is profound in more ways than one. Flay said, "It's about a tiny restaurant in Germany... there's a love affair involving the kitchen. It's very beautiful." For the chef, the basic concept of the film is rather heartwarming and something that has stayed with him through the years. Incredibly sweet, isn't it?