Boba Fans Need To Know About These Instant Packs At Costco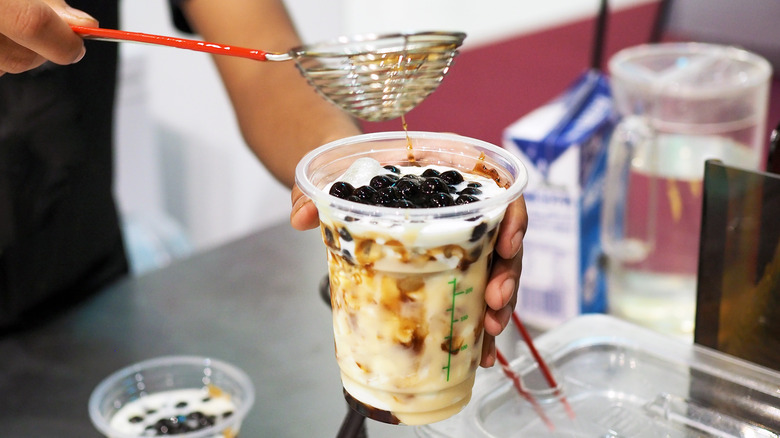 Shutterstock
Are you boba-obsessed, but can't get the drink every day because it'll cause a dent in your bank account? Well, Costco has just the solution for you.
Just like how instant noodles and instant coffee exist, there is instant boba. The Instagram account @costcohotfinds discovered $10.99 12-packs of instant boba at their local Costco. That's under a dollar for one cup of boba tea, which is a bargain, as the same drink often sells for over $5 at many bubble tea shops.
The comment section of the Instagram Reels post was absolutely wild, with users eagerly tagging their friends to help them find the prized item at the wholesale retailer. The boba available at Costco is Boba Bam's Instant Boba, and it comes in a brown sugar variety. It's a solid choice for the brand because brown sugar milk has been one of the most popular bubble tea flavors for a while, according to bobagreen. And that's no surprise at all, with Costco's brown sugar ice cream bars also being a huge success.
The boba instant packs' skyrocketing popularity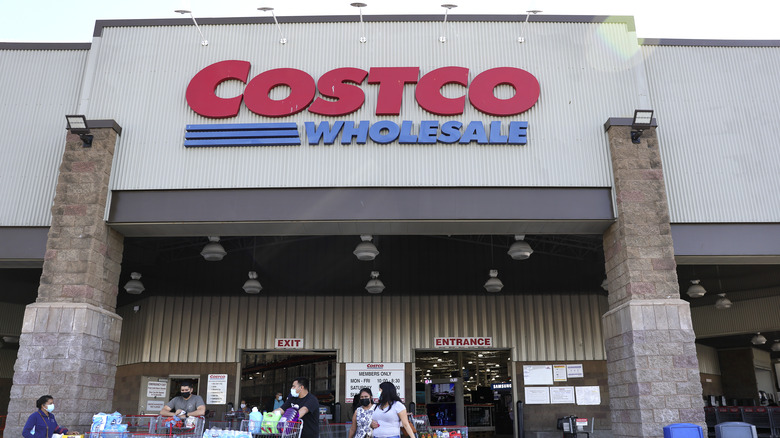 Mario Tama/Getty Images
You better run to your nearest Costco, because these instant boba packets are selling out. According to SheKnows, they're already sold out on the website of BEK Foods LLC. And it makes sense, because the drink is also allergy-friendly and vegan, allowing all boba lovers to enjoy it. Not to mention, it is also extremely easy to make.
All you need besides the instant boba packets are a microwave or hot water, ice, and the milk of your choosing. First, heat up the boba packet in water before pouring it over ice, and then top it with milk. You'll have yourself a delicious cup of boba tea in just a minute. You don't even need to grab a straw, because that's also included with each individual packet.
We're just waiting for this product to move into other Costcos outside of the Bay Area and Texas. And to make a mango green tea flavor now!