What You Might Not Know About The Panera Bakers-In-Training Program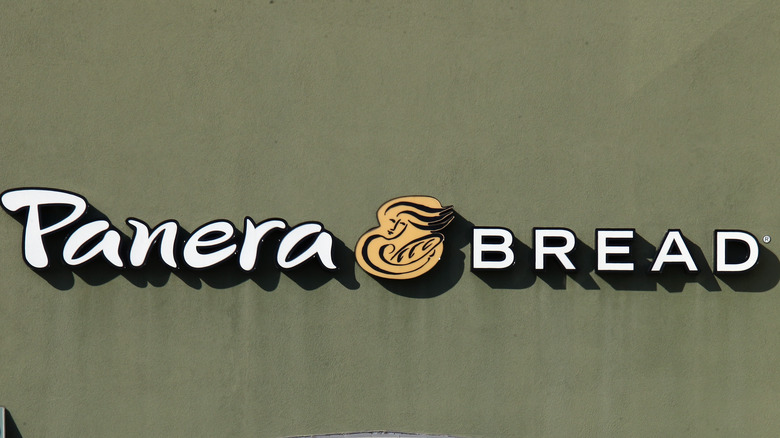 Bruce Bennett/Getty Images
Panera Bread is known for their warm atmosphere and an extensive menu offering sandwiches, salads, soups, and delicious bakery items. This healthy concept fast casual chain is quite popular, too, with more than 2,300 bakery café locations throughout the United States and Canada, according to the official website. Originally launching in 1980 as a standalone spot in Boston, they brand has had ample success in the last 40 years — even launching Panera At Home products in grocery stores.
But you may also know Panera Bread as a great place to telecommute while enjoying a cup of coffee, breakfast, or lunch when you need a day away from the home or office, as the chain prides itself on providing strong and free WIFI service.
Panera may have a variety of good food and good service, but they also do good by giving back to the community through different events and non-profits. They even have a program dedicated to children where the bakers of the future have an opportunity to tour the kitchen and learn to make the fresh menu items.
Panera Bread offers a kid's baking program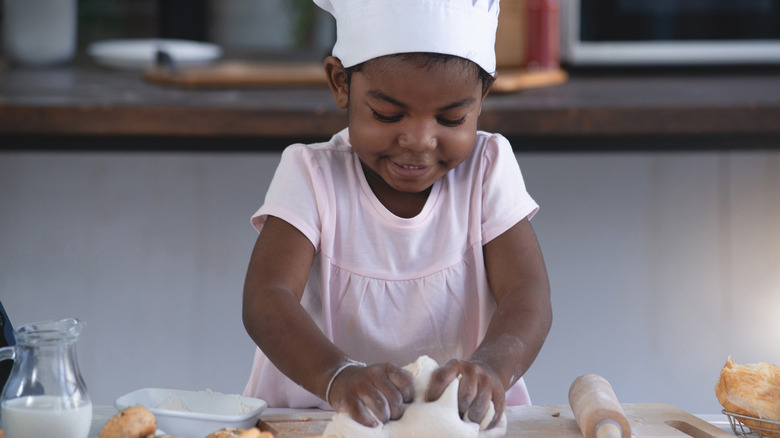 Shutterstock
Panera Bread hosts a Bakers-In-Training Program that is designed for children 5-12 years of age where they get to have a baking experience in a fun 90-minute class. According to the Panera Bread website, the Bakers-In-Training program is "a great way to introduce kids to kitchen essentials and the fundamentals of baking."
Groups are usually capped between 10-15 kids total. They'll get to put on a white baking hot and apron, watch a baker make three different goods such as bread or cookies, and then get the chance to tour the kitchen.
The program is a great way to celebrate a child's birthday with their friends, and makes a great Boy or Girl Scout outing or field trip. But you don't even need a reason to celebrate, since anyone can participate as long as you have a minimum size group of 10 kids, according to Geek Mama's. During the culinary experience, the young participants will enjoy food from Panera's healthy kid's menu and finish by decorating a cookie, per the Panera Bread website. The cost is $20 per child and you need to sign up a month in advance to secure a spot.
Due to the pandemic, the Baker's in Training Program is currently on hold in an effort to ensure everyone's safety but the brand looks to launch it again in the future.