This State Is Giving Out Walmart Gift Cards To Encourage People To Get Vaccinated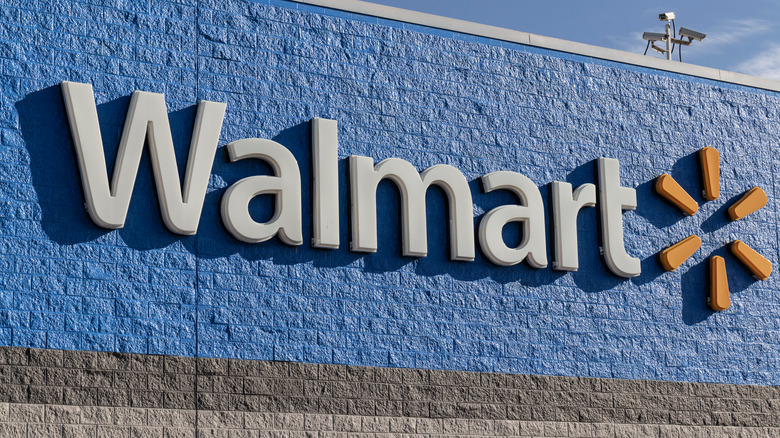 Shutterstock
Cases of coronavirus are spiking across the United States, as the extremely contagious Delta variant continues its merciless spread. As of this writing, new cases in the U.S. are up 158% in the last two weeks, according to data supplied by STAT News.
Although there have been instances of breakthrough infections among the vaccinated, medical experts including CDC Director Rochelle Walensky are calling the latest surge a "pandemic of the unvaccinated" (via Axios). 
Despite the good example being set by public figures like former and current presidents, Martha Stewart, Andrew Zimmern, and a boatload of other celebrities, as of this writing, only 49% of the U.S. population had been fully vaccinated according to the CDC (56% have received at least one dose).
NPR reports that 97% of patients now hospitalized with COVID are unvaccinated. What's most surprising? Doctors told NBC News that unlike previous, pre-vaccine surges, which saw a large number of people over 65 in ICUs, the Delta variant is putting an alarming number of otherwise healthy people in their 20s and 30s in critical care units and even on ventilators. That's why states like Colorado are going the extra mile to incentivize vaccination.
Colorado hopes to boost vaccinations with $100 gift cards
Bloomberg/Getty Images
Because advice from the nation's leading doctors aren't enough to convince nearly half the nation to get their shots, businesses and governments have been trying to incentivize vaccination. Last spring, Krispy Kreme gave away a free donut to those who stopped in with their vaccination cards. Other restaurants and food and beverage makers including Nathan's Hot Dogs, White Castle, and Budweiser gave away free freebies to the vaccinated. Now, at select vaccination sites in Colorado, people getting the jab will receive $100 Walmart gift cards just for receiving the life-saving vaccine.
According to KKTV, all Coloradans aged 12 and up who receive their first or second dose of the COVID-19 vaccine at one of dozens of designated locations throughout the state will receive a $100 Walmart gift card while supplies last. Hoping to stem the Delta outbreak and get Colorado back on track, Colorado Governor Jared Polis is calling the program the "Comeback Cash Gift Card Giveaway."
According to the Mayo Clinic's Vaccine Tracker, Colorado is faring better than the national average, with more than 59% of its residents having received at least one dose of the vaccine.