Costco's Mediterranean Feta Dip Trio Is Turning Heads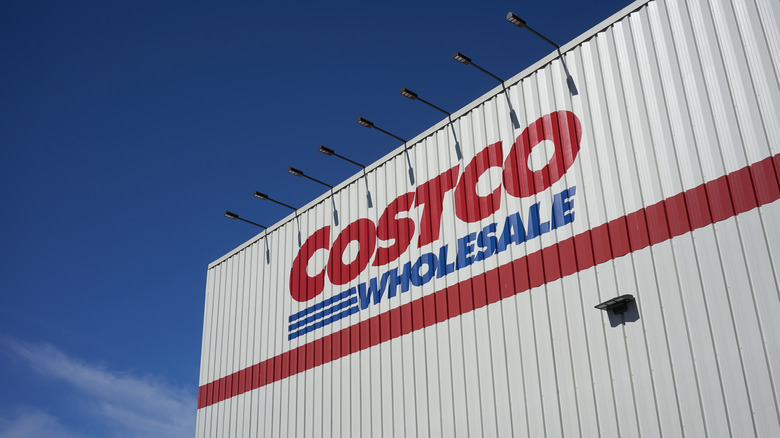 Shutterstock
When it comes to one-stop shopping, it's hard to beat the offerings at Costco. The wholesale giant sells everything from furniture to clothing to electronics to prepared foods — and even has a food court, to boot. Within the aisles devoted to fresh and prepared foods, there's an enormous range, from ginormous fresh-baked muffins to quality olive oil to fragrant coffee. And when it comes to snacking, the chain truly outdoes itself. 
Cheese platters? Yup. Crackers? Indeed. Roasted nuts and dried fruit and beef jerky? Check, check, and check! If you're hosting a cocktail hour or book club, Costco's got you covered in the finger foods department, and yes, they sell wine, beer, and booze, too. Recently, the grocery store also added another tempting snack food to their lineup and, as usual, it wasn't long before the Instagram account @costcobuys noticed. Now, shoppers across the country are getting excited for this new offering.
What fans are saying about Costco's new Mediterranean Feta Dip Trio
Wholesale giant Costco is known for retailing a wide range of snacks and finger foods, ranging from puffed corn chips to dark chocolate almonds. Recently, the chain added a new option to its munchies selection — a trio of dips from the company Hannah. Piled into one 15-ounce container, the tri-section of dips includes sundried tomato and basil, garlic and chive, and cilantro. The creamy spreads were noticed by popular Instagram account @costcobuys, which shares new and noteworthy additions to Costco stores across the country.
"How GOOD does this Mediterranean feta dip trio look?" the account wrote. "It includes sundried tomato & basil, garlic & chive, and cilantro flavors and it's only $6.99! All three sound amazing!" The account's followers were also excited to learn about the news. "Omg I want this so bad!" wrote one of their followers. "Gotta try this," added another Instagram user. Sounds like it's time to head to your local Costco to grab some of this dip for yourself.