Blake Shelton And Gwen Stefani Declined A Free Meal At This Dallas Restaurant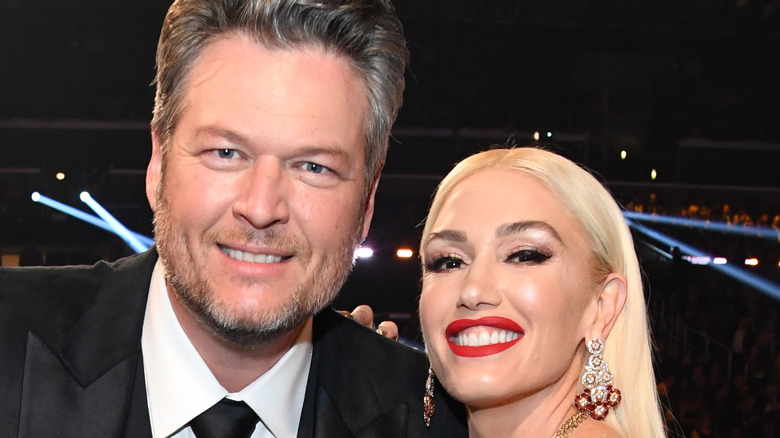 Kevin Mazur/Getty Images
The Dallas, Texas neighborhood of Highland Park got a little more charming thanks to a recent visit by newlyweds Blake Shelton and Gwen Stefani. The couple kept it casual while noshing on sushi at Shinsei, which local restaurateurs Lynae Fearing and Tracy Rathbun own, according to Eater Dallas.
The Saturday night date was a far cry from their ultra-glam nuptials on Shelton's Oklahoma ranch earlier in July, where Stefani donned two Vera Wang bridal gowns and stiletto cowboy boots, according to Brides. For their Dallas date, The pair stepped out in low-key duds, with Shelton in a baseball cap and Gwen sporting a messy bun, colorful top, and glasses. He appeared to be drinking a beer, while she sipped on white wine in a cozy corner booth.
Still, the pair couldn't escape the eyes and hearts of some star-struck fellow diners!
Here's what happened when Gwen and Blake were offered a free meal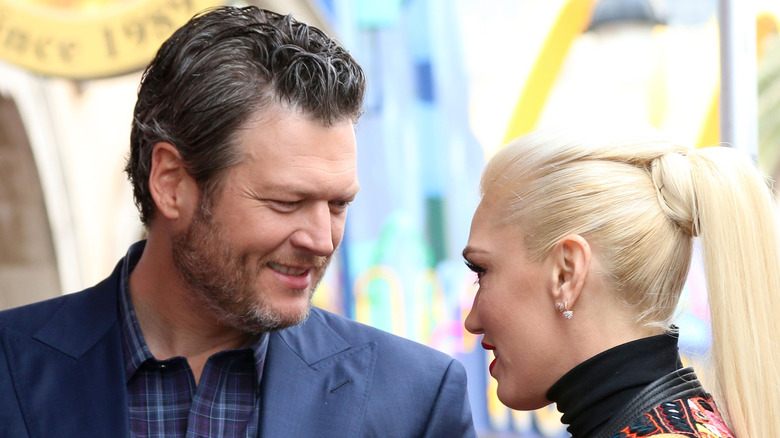 Shutterstock
Although Dallas is home to its fair share of celebrities, the couple, who met on the set of "The Voice," really turned some heads while dining at Shinsei. Another pair of diners, who are apparently major fans of Shelton and Stefani, tried to foot the bill for the meal. Their class-act response was to decline the offer.
Per Eater Dallas, at some point, the couple was photographed during the meal, and a "tipster" shared the image with the gossip site, Deauxmoi. The caption read, "Friends parents spotted Gwen & Blake at a restaurant called Shinsei in Dallas just now." Then, the post noted the interaction about the check.
Chances are, the couple made the right move by sweetly refusing the offering couple. Shelton is rumored to be worth about $ 100 million, thanks to his television appearances and country music career, whereas Stefani is worth a whopping $ 150 million, says International Business Times . That kind of cash could buy sushi for everyone in Dallas, even Texas! Still, it was a nice gesture nonetheless by their fans.