The Best Eco-Friendly Products Coming To Aldi In August 2021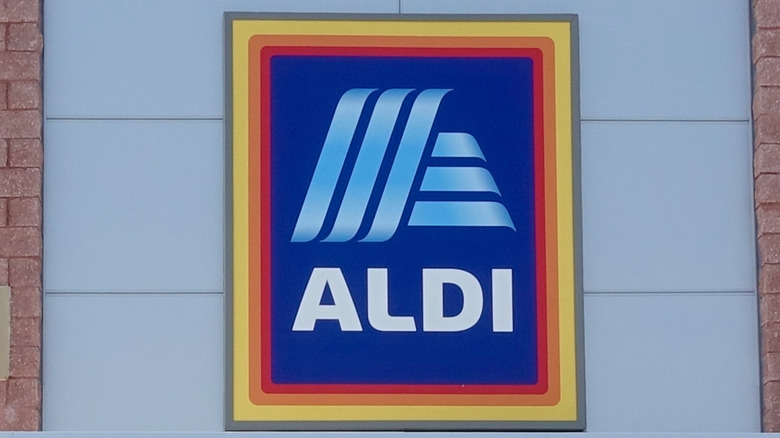 Shutterstock
Stories about climate change and the environment are in the news a lot lately, and consumers are getting the message. As CNBC reports, shoppers prefer to spend their money at businesses that do more than talk about the environment, but actually make green changes. Aldi is leading by doing, recently announcing aggressive goals to lessen the environmental impact of their stores and the products they sell. These include cutting food waste in half, reducing how much packaging they use, and switching to recyclable or reusable materials whenever possible. Stores are also remodeling to install solar panels and to switch refrigeration systems to a type that uses non-polluting refrigerants (via Supply Chain Dive). Aldi's ambitious plans are inspiring and will roll out to stores in the U.S. and abroad.
To align with this focus on better environmental stewardship, Aldi stores will soon introduce more eco-friendly goods to their aisles. Aldi shoppers already love to search the stores for new and unique finds, and now they'll be able to follow the company's example, too: By choosing sustainable products like these over single-use and plastic-based products. Check out what Aldi has in store for you this summer.   
Crofton Stainless Steel Meal Prep Set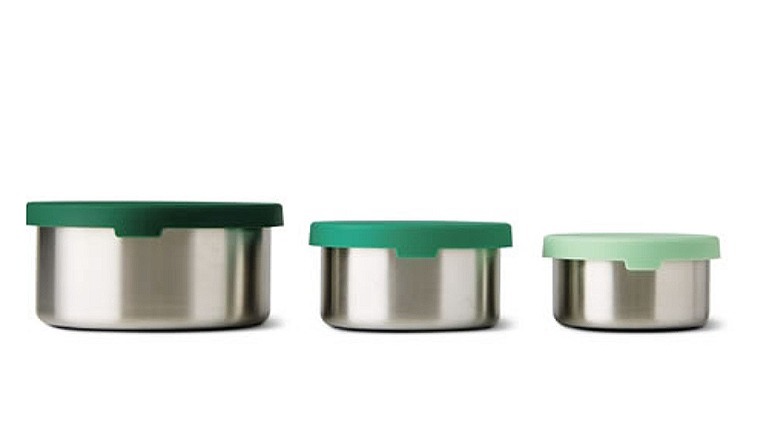 Aldi
Stop buying plastic storage containers and switch to this stainless steel set made by Crofton. The set of three bowls are only $6.99 and will hit store shelves on August 18th, with tight-fitting lids in shades of blue or green. They'll last you for years, perfect for prepping and storing ingredients ahead of time or to pack up some leftovers to take to work.
Crofton 22 oz Glass Hydration Bottle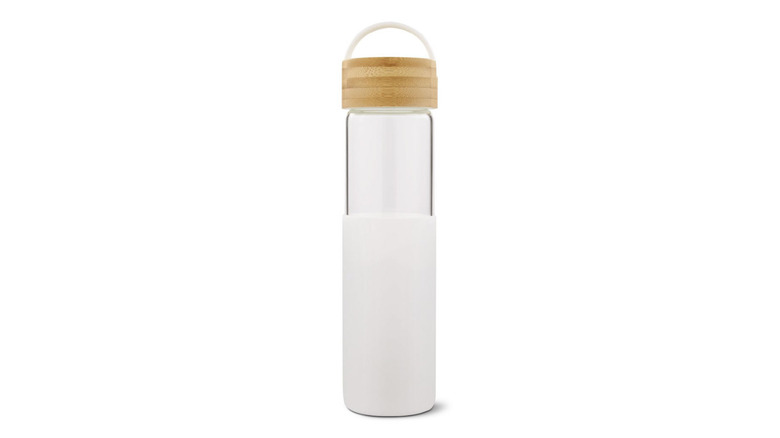 Aldi
Everyone knows by now to avoid buying bottled water. That's why refillable water bottles are everywhere, but we still need to make sustainable choices when buying them. The glass hydration bottle from Crofton is sleek and attractive, with a bamboo cap and a silicone sleeve in white, blue, or green. And it holds a thirst-quenching 22 ounces. Look for it starting on August 25th, for just $7.99.
Gardenline Mini Drop Over Greenhouse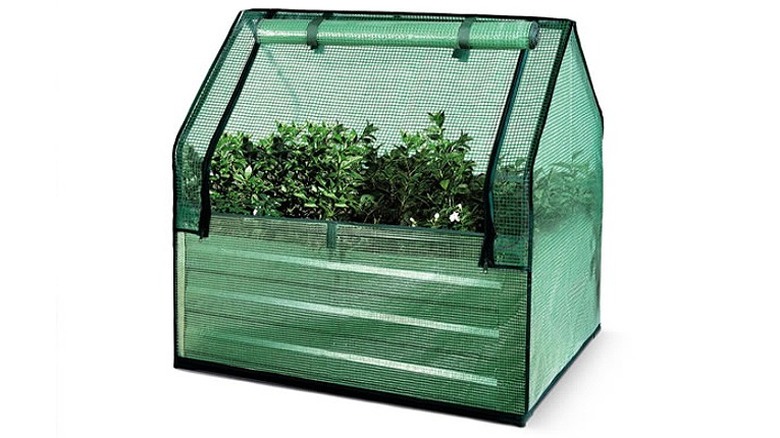 Aldi
The gardening boom may have started during the pandemic, but a year later it's still going strong as people are clearly hooked on growing their own fresh food (via The Guardian.) Aldi's helping with a mini drop-over greenhouse ($16.99) that will be in stores on August 18th. The mesh cover fits over small raised beds or planters, to protect new seedlings or to keep critters from eating mature plants. 
Easy Home Bamboo Dish or Palm Brush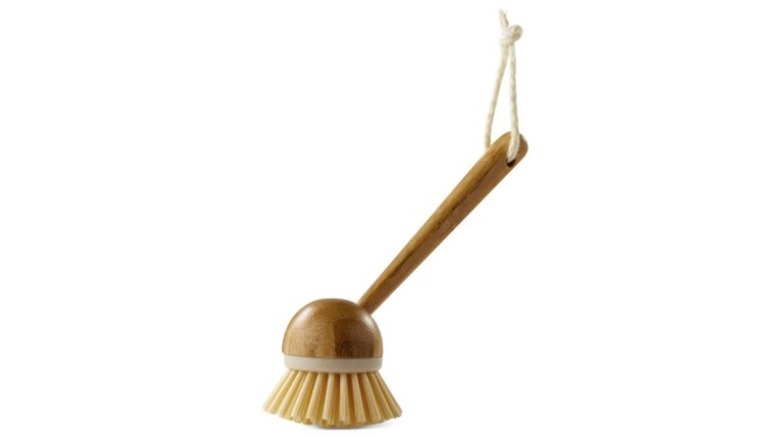 Aldi
This scrubber will last so much longer than a throw-away plastic scouring pad, and it's made from sustainable bamboo wood. Find this cute dish scrubber at Aldi stores starting on August 18th. And since it's only $2.99, you should definitely pick up a couple to give to your friends. (Is it too early to start buying stocking stuffers?)
Mosaic Solar Garden Stake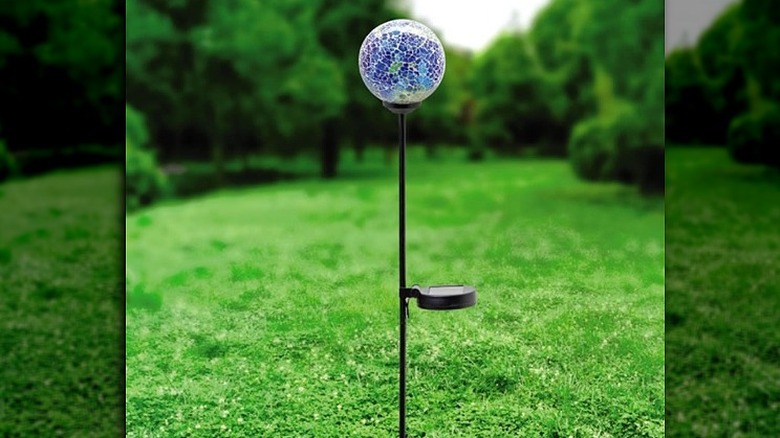 Aldi
Okay, this one is beautiful! It's a solar-powered garden stake topped with a lovely mosaic ball that shines with prismatic color at night. Look for it at Aldi stores on August 11th, and it will only set you back $6.99. It's a pretty choice not just for gardens, but for plants on your patio, balcony, a houseplant in a sunny window — anywhere you can enjoy the evening glow.
Crofton Mini Countertop Compost Bin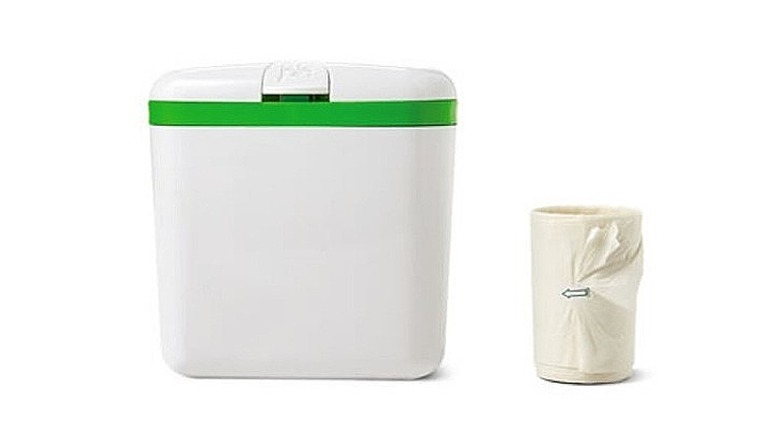 Aldi
The easier it is to collect compost scraps, the more consistently you'll do it.  A mini compost bin is perfect to fit on a crowded kitchen counter, and this one by Crofton comes in either white/green or gray/white. It latches tight too, to keep odors under control. The bin is $8.99, comes with compostable liners, and will be available to buy on August 18th.
Huntington Home 5 Pack Makeup Removing Cloths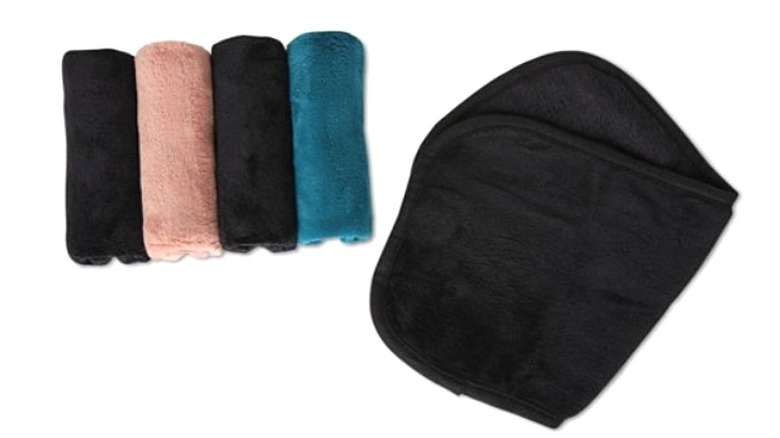 Aldi
On August 11th, Aldi will have this 5-pack of soft, reusable makeup removing cloths from Huntington Home. They're a much more responsible choice than single-use makeup wipes that are destined for the trash, along with whatever packaging they came in. The $4.99 pack of machine-washable cloths will really last, plus you can use them for facial cleansers, toners, and exfoliating scrubs, too.