Arby's Is Testing A Burger Made With Wagyu Beef. Here's What We Know So Far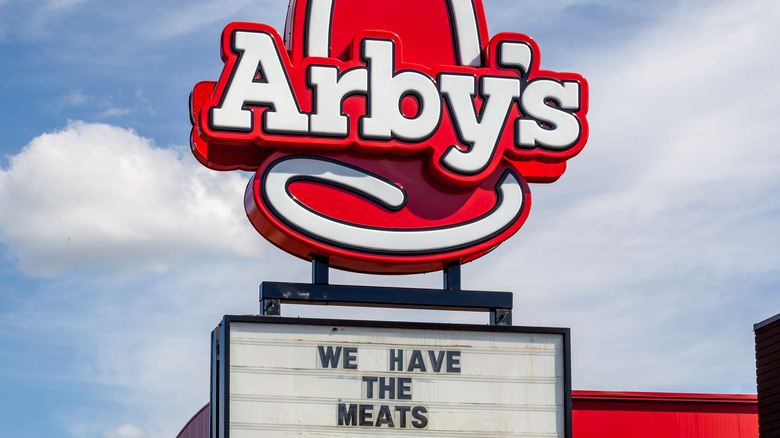 Shutterstock
Arby's famous slogan "We have the meats" normally refers to sandwich staples like roast beef and smokehouse brisket, but eventually it could include Japanese delicacy Wagyu beef too. According to Eat This, Not That, Wagyu beef is already on the menu in four test markets located in select Arby's in Orlando and Daytona, FL; Lafayette, IN; and Flint, MI, and could be coming to even more locations across the U.S.
Arby's has yet to release an official statement about the new menu item, but customers in the test markets have already taken to Reddit to share the exciting news. A closeup of the menu, shared by Reddit user Nauzfx, features a Wagyu Blend Burger costing only $5.99 for a sandwich and $8.49 to make it a meal with a side of small fries and a drink. In fine print it says, "Limited time offer at participating locations while supplies last." 
Reddit user Nauzfx, a current employee at one of the participating locations, further elaborated that the promotion started about a month ago and is set to run for four weeks, however it's likely to sell out before then. Posts from Brand Eating and Fast Food Post also note the rollout began around the start of July, so if you live near a test market location, your time to try this beefy treat may be limited.
Is the Arby's Wagyu beef burger worth it?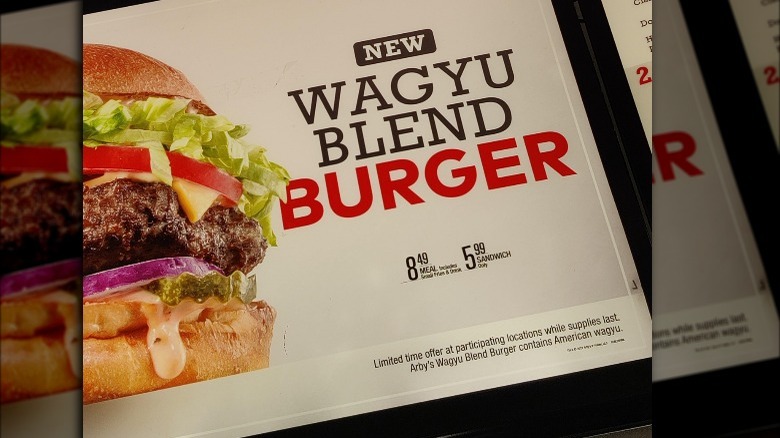 Considering Wagyu is known for being as expensive as it is delicious, $5.99 for a patty might seem like a steal. But as Eat This, Not That explains, Arby's isn't giving customers a special discount. The affordability of the Arby's burger is due to the fact that it's not 100% Wagyu, but rather a blend of 52% American Wagyu and 48% sirloin. A burger with half Wagyu is still better than a burger with none at all, and in the fast food business a Wagyu burger of any kind is basically unheard of. That's mainly because of the price, but also because authentic Wagyu from Japan is too tender to be formed into a patty and remain intact while cooking (via Business Insider). 
If you're expecting Michelin star-worthy, restaurant-quality Wagyu, you certainly won't get it from Arby's. But if you're eating it just for the bragging rights, you can't go wrong with the Wagyu Blend Burger. It might be hard to enjoy it in the absence of potato cakes and loaded curly fries, two of the menu items Arby's recently pulled, but based on the Reddit hype, it's safe to say it was a pretty good trade-off.