This Is Buddy Valastro's Favorite Pastry From Carlo's Bakery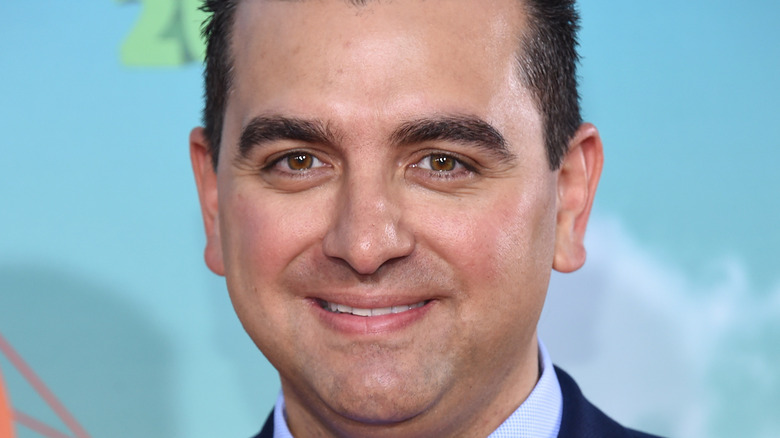 Shutterstock
In April 2009, the sweet phenomenon known as "Cake Boss" premiered on TLC with its first episode titled "A Bride, a Boat & Bamboozled," per IMDb. Since then, Buddy Valastro, his family, and the team at Carlo's Bakery have been gracing our TV screens with over-the-top, hyper-realistic cakes galore. From a life-sized toilet cake that actually flushes and elegant six-tiered wedding cakes to birthday cakes for celebrities, we've seen it all, and, clearly, there's nothing the Cake Boss can't do when it comes to decorating.
But despite the fact that the reality TV star is most known for his cakes, Valastro says they're not his favorite thing to bake. While decorating cakes with supermodel Gigi Hadid in an interview with Harper's BAZAAR, Valastro revealed that it's actually lobster tails. Valastro has spent years perfecting the recipe, and that's precisely why he loves making them so much. "It's such a hard thing to do," Valastro explained to Hadid in the video. "I had a lot of fun learning it with my dad years ago, and it's our top-selling pastry. I mean, honestly, Gi, if I was going to the electric chair, that would be the one that put you over the top." For a pastry that's worthy enough of being the Cake Boss' last meal, it's safe to say Carlo's Bakery lobster tails are as tasty as they are satisfying to make.
Carlo's Bakery lobster tails were considered "the cronut of its time"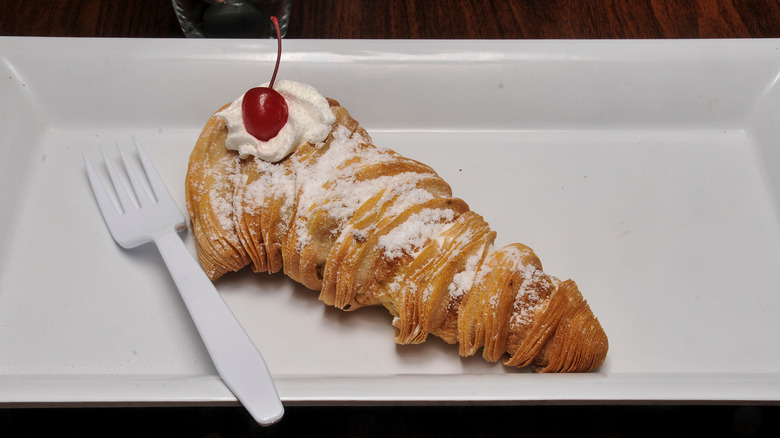 Shutterstock
You'd think that people come to Carlo's Bakery for their cakes, but Cakehouse Media director Luke Riffle shared in a deleted scene from "Cake Boss" that it's usually for their lobster tails, and the lines for them always go down the block (via YouTube). In the same deleted scene, Valastro explains that the lobster tail craze happened pretty much overnight. And though his father, Buddy Valastro Sr., didn't invent the pastry, his bakery definitely helped popularize them in Hoboken, New Jersey.
"I'll never forget when I was a kid my dad finally brought it home," Valastro recalled in the deleted scene. "He said to my mom and us, 'Look I made this new pastry that everybody's talking about.' They always did sfogliatelle, but they just tried to fill them differently, and as soon as we ate it we were hooked. Ever since then, it's become like a craze. It's probably the cronut of its time back in the '80s."
Cronuts are certainly trendy, and Carlo's Bakery still sells sfogliatelle, but apparently, nothing could ever replace their coveted lobster tail. Considering it's a pastry that not only keeps the Carlo's Bakery legacy alive but also tastes delicious, it makes sense why Valastro loves making them so much.