Taco Bell Is Testing A Cheesy New Burrito. Here's How To Try It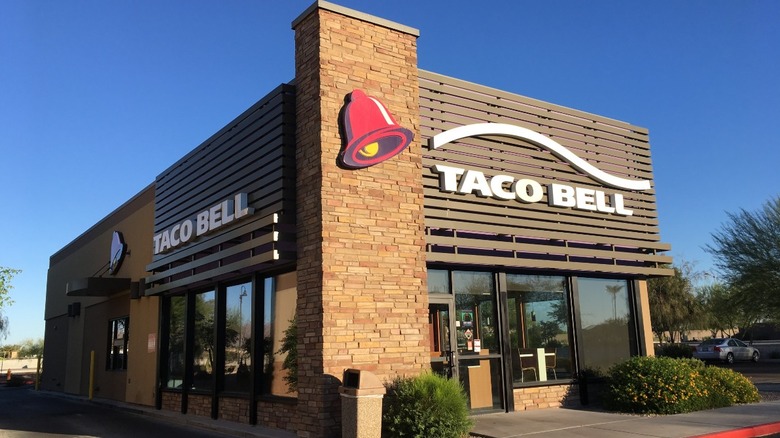 Shutterstock
Taco Bell is a trustworthy option for those that need a quick and affordable fast food meal that provides delicious Mexican food. Surprisingly, though, Taco Bell didn't actually begin its journey with just selling tacos and burritos (via Entrepreneur). Its founder, Glen Bell, made his debut in the food industry by selling a mix of various tasty food items such as hamburgers, hot dogs, tacos, and more. However, once he realized how popular the tacos were, Bell decided to completely switch to the shelled entree and opened Taco Bell in 1962. 
To date, the restaurant remains a beloved option among its loyal customers. Its vast menu offers plenty of options for foodies such as burritos, tacos, quesadillas, nachos, wraps, and salads. Thankfully, the chain is also always innovating and experimenting with food items, which is great news for devoted fans that are always looking for something new to try. If you count yourself as one of these Taco Bell enthusiasts, you're in luck, because the chain just introduced a brand new menu item that is especially exciting for those that enjoy eating beef-based dishes.
Taco Bell's new Cheesy Double Beef Burrito looks promising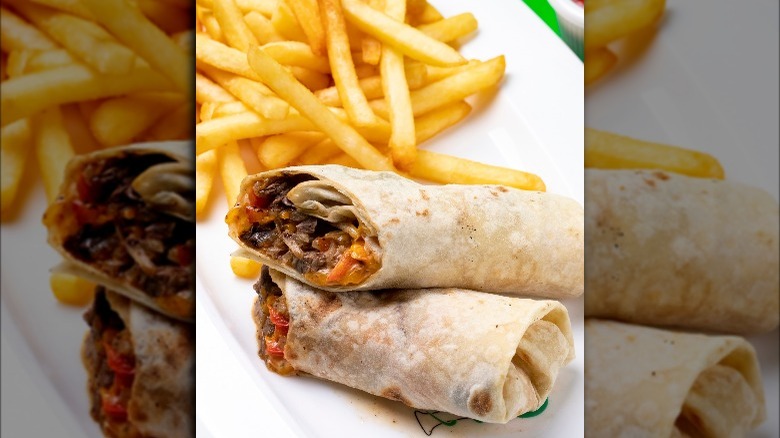 Shutterstock
As reported by Brand Eating, Taco Bell has a mouthwatering new item that's worth trying. The Cheesy Double Beef Burrito is now available in a selected number of outlets in Toledo, Ohio for just $2. The burrito has generous portions of seasoned beef and rice, nacho cheese sauce, tortilla crisps, sour cream, and a special blend made of three cheeses. Want something a bit different? Try the spicier version with jalapeños for incredible flavors.
In case you're unable to order this item where you are, but still want to try something similar, you can replicate the new burrito by simply customizing the classic Beef Burrito and adding the same fillings. The only downside? You won't be able to add the tortilla strips and will have to pay somewhere around $2.70. So if you're in the Toledo area you might want to head over to the chain to give this new burrito a try, since it will only be on menus for a limited-time.