Buddy Valastro Is Releasing A Sweet New Line Of K-Cup Coffees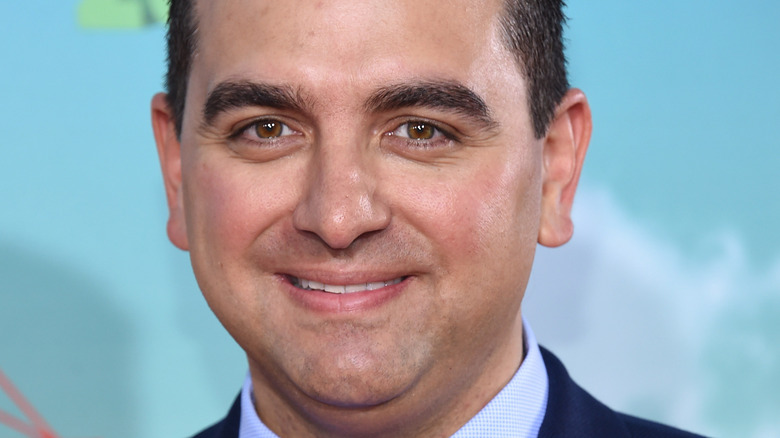 Shutterstock
Buddy Valastro — better known by his self-appointed title, the Cake Boss — rose to fame after starring in his own TLC show, which centered around Valastro's buzzy New Jersey bakery, Carlo's Bakery. To the delight of pastry-loving audiences, Valastro masterfully created thousands of specialty cakes, Italian pastries, and wedding cakes, showing off his expert skills as a baker and decorator.
In the 12 years since the show's premiere (including a hiatus following the loss of Valastro's mother, per People), the baker has authored numerous best selling books and launched a number of business endeavors, including a chain of Italian restaurants (via Buddy V's), a television production company, and line of pet treats.
However, Valastro's latest endeavor yet has come in the form of a line of K-Cup coffee pods inspired by some of his bakery's most beloved desserts. In a tweet announcing the new caffeinated cups, Valastro wrote: "I took inspiration from the delicious desserts and pastries @carlosbakery and put them into my newest line of k-cup coffee!"
What flavors are included in the Cake Boss's K-Cup line?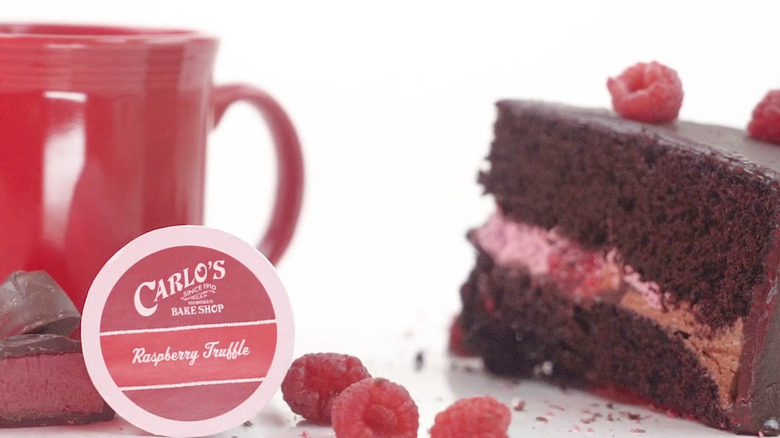 Carlo's Bakery
"I'm so excited that we have Carlos Bakery-inspired K-Cups," Valastro said in his video announcement of "some delicious flavors" that are sure to satisfy every caffeine lover with a sweet tooth. The Cake Boss's new line of K-Cups includes decadent treat-inspired flavors like Vanilla Buttercream, Raspberry Truffle, Italian Rum Cake, Dulce de Leche, Chocolate Fudge Cake, and Chocolate Cannoli (via Carlo's Bakery). Other flavors of Cake Boss K-Cups include Bada Boom, Buddy's Blend, and Hazelnut Biscotti. The Dulce de Leche variety will also come in a decaf option. As of writing, all of the Cake Boss-inspired flavors are available except for Hazelnut Biscotti, which has already sold out.
The new specialty Carlo's Bakery K-Cups are exclusively available for purchase on the bakery's website. Each 48-pack of Carlo's Bakery K-Cup coffee pods costs $38, plus free shipping. These K-Cups are compatible with 2.0 Brewing Systems.