The Big Problem Some Costco Shoppers Have With This Delivery Alternative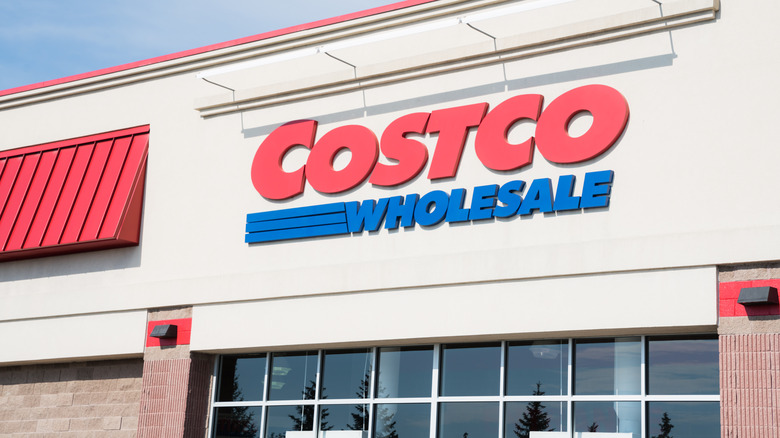 Shutterstock
Costco is a popular wholesale store known not only for its great prices but also for its convenience. In just one store, you can purchase all of the household essentials you need, as well as a wide variety of electronics, groceries, baked goods, and even clothing and furniture. And now, Costco has introduced plans to help make shopping even more convenient by expanding its in-store pickup options.
With the COVID-19 pandemic increasing demand for delivery and pick-up options nationwide, stores have been working to make getting customers their orders easier than ever. According to Eat This Not That, Costco has added a new pickup alternative in the form of lockers, which will be located inside some store locations. Each row of lockers will be complete with an order selection screen, so customers can easily access and pick up their items from a secure location, without waiting in line or having to worry about a delivery being missed or stolen.
Some Costco shoppers worry the pickup lockers are too small to fit their orders
However, although its intentions may be good, some Costco shoppers have expressed some doubt about the new pickup locker option. While they may be easy to access, the lockers are also on the small side, and with a large part of Costco's appeal being that customers can buy lots of items in bulk, many are worried that all the products they would want to order would not fit inside the allotted space.
One shopper made a Reddit post announcing the arrival of the new pickup lockers at their local Costco in Redwood City, California, but many people took to the social media site to express their concerns over the limited size of the lockers. "That little locker is not going to fit all the items I buy on a Costco trip," u/ThatBoxUPizza remarked. "Right? I see this working for like less than half the things at Costco, probably why they didn't implement this any sooner or much at all," u/hotnbutterypopcorn agreed. So while having more pick-up options certainly doesn't hurt, these lockers are perhaps best for smaller, one-off orders. For big Costco runs, especially if you have a larger household, you will still probably have to do the bulk of your shopping inside the store, at least for now.