Good News For Chick-Fil-A Fans In Hawaii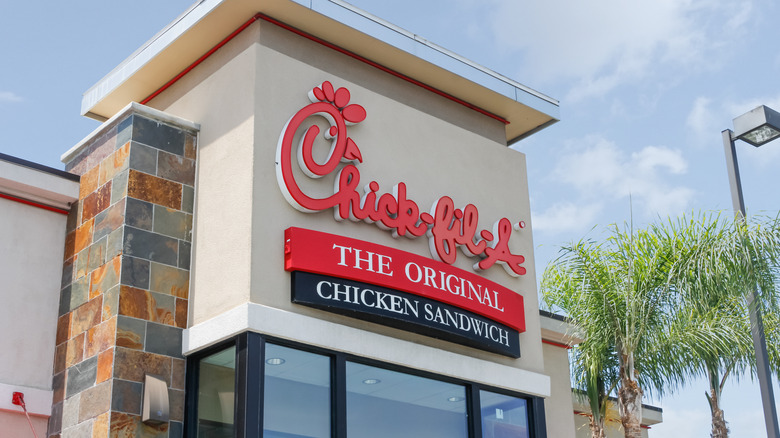 Shutterstock
Chick-fil-A's plans for world domination took another step forward on July 28. As Maui Now reported, that's the day when the chicken-focused fast food chain broke ground on a new restaurant in Hawaii. Chick-fil-A has nearly 2,700 locations in the U.S. (via ScrapeHero), so what's so newsworthy about one more? The Chick-fil-A coming to Kahului on the island of Maui is the chain's first-ever in the Aloha State. "Aloha," in Chick-fil-A's case, definitely means "hello."
Hawaiian culture is a little different from the Southern Baptist vibe at Chick-fil-A headquarters in Atlanta, Georgia, but the two worlds meshed nicely enough at the groundbreaking, which included a Protestant blessing by minister Kahu Kalani Wong. A Chick-fil-A spokesperson promised "great food and remarkable service" at the Hawaii location. This shouldn't be a problem, as earlier this year the American Customer Satisfaction Index ranked Chick-fil-A No. 1 among fast-food establishments for the seventh year in a row, according to USA Today. The Chick-fil-A spokesperson also said, "The culture, people, and customs make Hawaii so special, and we look forward to engaging with and supporting each new restaurant community, starting with our first restaurant in Maui."
After Chick-fil-A opens in Hawaii, the chain will be in 48 states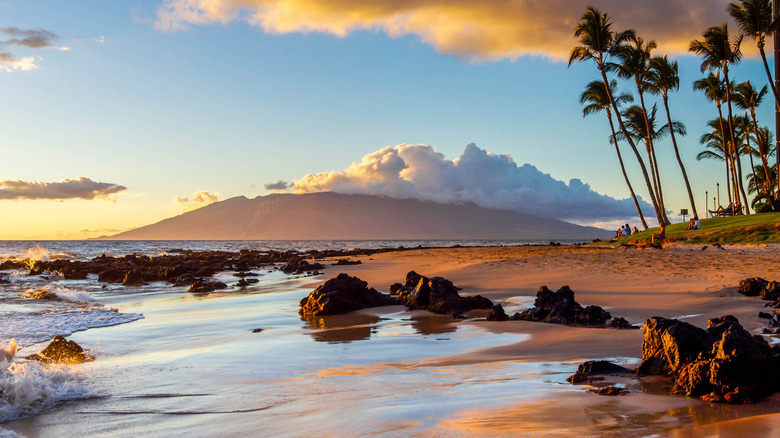 Shutterstock
The Chick-fil-A restaurant announced for Hawaii is scheduled to open early next year, according to Maui Now. The island of Maui may not have been the obvious choice — there's also the Big Island and the much more densely populated Oahu — but Chick-fil-A had Maui in its sights since at least 2018. The COVID-19 pandemic slowed the siting process a little, but the brand-new Chick-fil-A will be a reality soon, making Hawaii the 48th state to get a Chick-fil-A location, according to a review of the chain's location webpage. No word on when Chick-fil-A might break ground in Alaska or Vermont.
The chicken chain is getting busy in Hawaii, however, with plans to open maybe four new restaurants on Oahu in the near future. Locations in Honolulu and Makiki should open next year, per Maui Now. Meanwhile, in Alaska, someone started a petition eight months ago on Change.org to get a Chick-fil-A in that state. So far, 125 people have signed on. We're guessing Chick-fil-A is waiting for a bigger customer base.